Welcome Elizabeth!
Posted April 8th, 2022 by Lindsey Clarke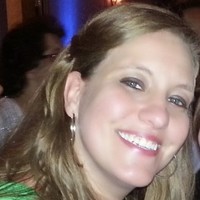 We have another new blogger joining the team! Be on the lookout for Elizabeth's first post next week.
Elizabeth Poland is a graduate student in the Cultural Heritage Informatics concentration here at Simmons SLIS. She great up in southern Connecticut, and loved reading, writing, and creating all different kinds of art. In 2020, she received a BA from the University of Connecticut in Art History, with minors in Studio Art and English. After working in museum education at Old Sturbridge Village in central Massachusetts, she knew she wanted to dive deeper into the inner workings of museum collections. Her goal is to combine her passion for history with hands-on approaches in a career in collection or preservation management.
In her free time she loves to hike long distances, sew her own clothes, and paint portraits of people's pets. Since moving to Boston, she has also been able to easily take peaceful walks through local museums, absorbing all that the city's cultural heritage institutions have to offer.
Welcome Elizabeth!