Holiday Reading
Posted January 5th, 2022 by Johnna Purchase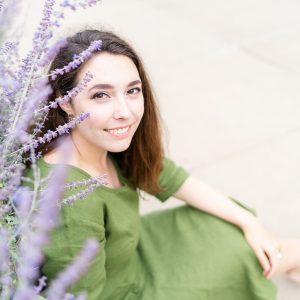 At the onset of any break, I create a mound of books that I hope to read. I know that I won't quite get through all of them, but I make my ambitious pile nonetheless in the hopes that I might be able to squeeze in just one more book before the busyness of term begins again. Below is my booklist for the break. Happy reading!
Fiction
A Very Irish Christmas: the greatest Irish holiday stories of all time publish by New Vessel Press – This adorable collection of poems, songs, and short stories brought back many delightful memories of a Christmas I spent in Ireland!
Fantasy
The Poppy War by R.F. Kuang – I know that I am a little late to reading The Poppy War series, but after picking this up at Brookline Booksmith and starting it on the plane home, I am charmed with Rin's grit and determination.
Sistersong by Lucy Holland – I noticed this behind the counter at Barnes & Noble when picking up a Christmas present and then found it again during a trip to my hometown library. As someone who loves music and Anglo-Saxon lore, I was excited to check out this folkloric fantasy novel!
Science Fiction
The Foundation Trilogy by Isaac Asimov – I wanted to read this before watching the new series on AppleTV. While I'm not quite yet finished with the first in the trilogy, Foundation, I have already finished the TV show. It strays pretty quickly from the novel itself, but the changes are inventive and still make for a gripping visual story!
Poetry
Call Us What We Carry by Amanda Gorman – I studied poetry extensively in college and made sure to make it a meaningful part of my classroom when teaching AP Literature and 10th grade English in a Title One, urban public high school. If I were still teaching, I am sure many of the poems would have found their way out of the book and into my students' minds.
Non-Fiction
Behind the Beautiful Forevers by Katherine Boo – After writing my final historiography paper for HIST 597 on direct female political engagement in India's early democracy, I am interested in reading a bit more about India. This book follows the lives of several families in the Annawadi make-shift settlement near the luxury resorts in Mumbai and examines how hope can easily turn tragic as the impersonal force of global recession brutally remakes their dreams.
The Origins of the Irish by J.P. Mallory – Ever since I was a little girl listening to her first Irish folk music on CD, but especially after having studied at Trinity College and worked in its Long Room Library (the library that was used both for the Jedi library and the library on Trantor in Foundation), I have been obsessed with all things Irish. I've held onto this book for awhile, but I am finally going to sit down with it and crack it wide open!
Thinking, Fast and Slow – Daniel Kahneman – I picked this up to read after one of my history professors showed us a brief interview with Kahneman as part of our final class discussion.
Cookery
Middle Eastern Sweets by Salma Hage – As an avid cookbook collector, this gorgeous cookbook caught my eye for the beautiful display of ma'moul, a stuffed date shortbread, on its cover that reminded me of the plates and plates of cookies one of my friends' mother served to celebrate her daughter's graduation with a masters in education. Anything that Phaidon publishes is just beautiful so I have been enjoying the writing, images, and recipes in equal measure.
Spirituality/Religion
Liturgy of the Ordinary by Tish Harrison Warren – From my classical music training and experience in a variety of worship settings, I am interested in how individuals arrange their worship service whether that be for Christian "high" Church or the Friday prayer service in a Muslim Mosque. The book's premise of comparing different, mundane tasks to parts of liturgy intriguers me as an interesting lens through which to view some of life's more boring routines.
How to Pray by C.S. Lewis – Lewis's pragmatic approach to understanding existence always brings me comfort. With the onslaught of omicron infections, I'm in need of a little no-nonsense British writing!