Three Weeks In…Reflections on the First Semester
Posted September 21st, 2021 by Johnna Purchase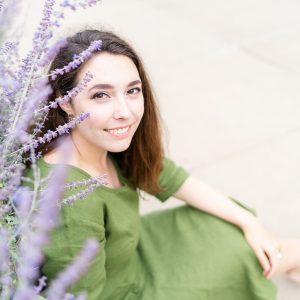 We're three weeks into the semester over here at Simmons! At times it feels as if I've been doing this forever (I've already completed my first group project!) and other times it feels as if I still don't quite have a regular routine established (how should I use my after-class afternoons this week…?). I remind myself that it's early in the semester still, and, as such, I – and my fellow first-years – are still figuring out what our individual "grad school rhythms" will be. During these weeks I keep returning to thinking about natural adjustments and the way my courses fit into my "master plan" for the three years of my program.
Since this is my first semester of grad school, I have had to adjust to many different aspects of schooling – living in Boston, learning a new commute, being the student instead of the teacher, making new friends from scratch, finding groups and activities to participate in, and balancing work and study schedules. Amidst this change, I have most had to adjust to courses meeting only once a week for three hours. The three-hour length of these courses hasn't been too difficult for me, especially since my professors have been mindful about breaking midway or by blocking the class into various segments like class discussion followed by lecture followed by practice activities. However, I am still working through various methods for helping me to feel connected to my classes during the in-between-times the rest of the week. Spreading out the readings over two different study sessions has helped. Challenging myself to make connections across my courses has helped me to connect with my coursework regardless of the class I am sitting in or reading I am completing. Actively participating in the class forums in Moodle has also helped. As someone always seeking ways to improve a system, I am continuing to think of creative methods for adjusting to seeing my professors and peers only once a week!
The courses that I am taking include LIS 407 – Information Sources and Services, LIS 415 – Information Organization, and HIST 597 – Historical Methods. All three are required courses for my dual-degree program. When completing the mandatory program planning form with my advisor earlier this month, we decided that it would work best for me to chip away at the required courses for each half of the program so that I could make the most informed choices when registering for my elective courses. I am interested in taking more electives (History of the Book? Special Collections? Digital Preservation? Academic Libraries? Government Archives? Collections Maintenance?) than I have room in my schedule so I am hoping that as my required courses expose me to more facets of librarianship, they can help me better choose which elective courses to take.
The first three weeks of classes have blown past in a fluctuating, stretching blur in which time expanded and contracted in various turns. Despite adjusting and readjusting to the newness of grad school, my excitement at being here at Simmons has not diminished. The professors, my classmates, and the courses themselves have all welcomed me into the dynamic, interconnected world of librarianship, leaving me hungry to learn all that I can this, and every, semester!