"Sharks, Left Hands, and Goodbyes"
Posted August 5th, 2021 by Johnna Purchase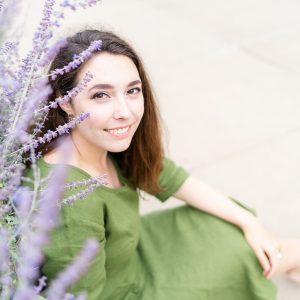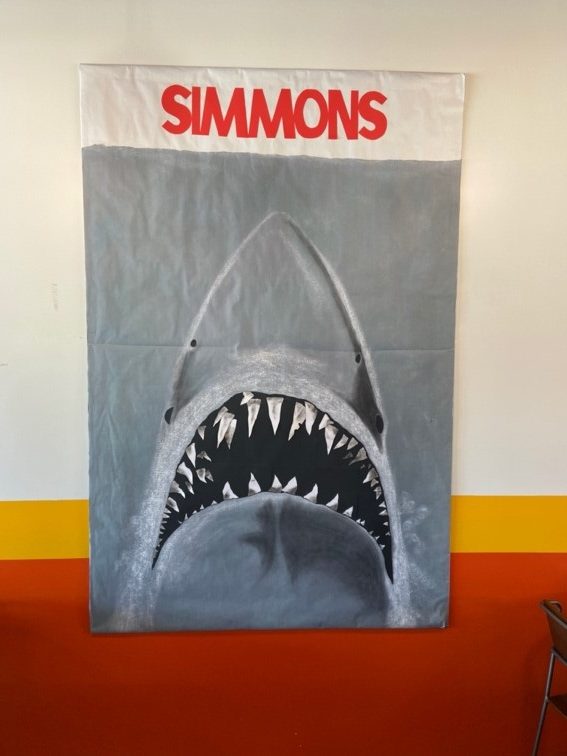 The past year has felt like a global season of goodbyes, each of varying magnitude – goodbyes to old routines, goodbyes to our understanding of the way society functions, and even in some cases, goodbye to loved ones. The
biggest goodbye for me during this turbulent time is the goodbye to my old professional life as I make room to begin my studies at Simmons. For the past six years I have taught in a Title One public high school in Texas and, as an AP Literature teacher who works with seniors, said goodbye to my students annually as they graduated into the next phase of their own lives. Many of these students I taught for two or three courses and while I felt proud of their personal growth from their sophomore to senior years, sadness at the ending of so many relationships came too.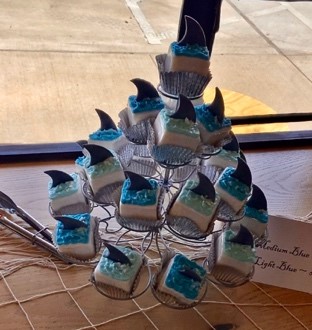 Not only did I say goodbye to my students this year, but I also said goodbye to my colleagues. To kick-off my own personal season of goodbyes, my family surprised me with a shark-themed going away party at a locally-owned coffee shop a few blocks from the high school where I taught. (It should be noted that all guests and staff members were fully vaccinated at least two weeks prior to the event.) Never one to shy away from a theme, my mother immersed herself in all things shark as an homage to the Simmons' mascot, Stormy. Shark fins abounded whether seeming to menace the top of almond and vanilla petit fours or skewering an assortment of veggies and cheeses. Marbled doughnuts recalled the spray on ocean breakers. A mix of locally-roasted caf and decaf coffees woke up those guests exhausted by the end-of-year rush or mellowed out the I-run-on-eight-cups-a-day crowd. A shark tattoo station brought out the inner child amongst many of the guests, including the school librarian. An over-sized rainbow Jenga drew every engineering, physics, and computer science lover into a heated game. As guests left, they were invited to "catch" a shark by choosing one of several Stormy-inspired stickers. The biggest hit of the party was the photo-wall with the Jaws-inspired poster, hand-drawn by my own mother! The hours and energy she devoted to chalking, cutting, and inking the image attested to both her pride in the next step I'm taking in my life and to how much she will miss having me close to home. This tension between excited anticipation and reluctant sadness has not been far from my thoughts since.
Weaving through the small group of family, colleagues, and even former students that afternoon, I felt the sadness of goodbyes tug at me even as laughter abounded. I am no stranger to goodbyes after already having lived in and left the Twin Cities, Ireland, and Germany in my lifetime. But that day the group's infectious laughter reminded me the need to celebrate too.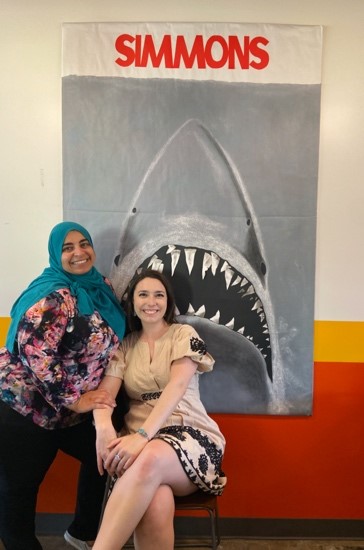 In the days leading up to the event, I kept calling it a "going away" party. My family insisted on calling it a "send-off" party. It wasn't until I finished reading a pillar of science-fiction this week that I understood the reasoning behind my family's semantic shift. In Ursula K. Le Guin's The Left Hand of Darkness, an alien race's mystical belief states: "Light is the left hand of darkness/and darkness the right hand of light." Taken alone, the title, The Left Hand of Darkness, retains a sinister tone just as the party, on its own, was over-shadowed by the series of goodbyes to each of the guests. But when understood in context, both the title of the novel and the purpose of the party became a beautiful metaphor – just as many of the novels' characters believe that darkness is balanced with light, so too should the sadness of goodbyes be balanced with the celebration of beginnings.
As new students like me prepare to begin our journey in SLIS or as students return for their final years, I hope that we can each reframe the transition not as one solely focused on the goodbyes, but to see the left hand of those goodbyes – the celebration of something new!