Welcome to William!
Posted November 11th, 2019 by Lindsey Clarke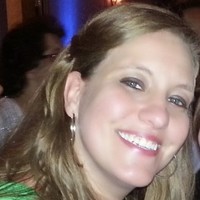 We have added William to our blogging team. 
A little about William from his bio: 
"Hi everybody, I'm William Crouch. I am from Denton, Texas and moved up to Boston in September 2019 so that I could experience a real winter. I am part of the History and Archives Management Dual Degree program. I chose to attend Simmons because of the opportunity to get a strong education in both History and Library Science at the same time. I completed my undergrad in 2019 at Austin College (Go Roos!), a small school in Sherman, Texas, where I spent most of my time playing for the Roos Tennis Team. In 2018, I had the opportunity to work at Walt Disney World through the Disney College Program and found that I wanted to further my career with Disney. I wanted to use my love for history at Disney and found the Disney Archives which led me to a Library Science program. In my free time, you can find me watching tennis, playing video games, or exploring the many unique sites within the Boston area."
William will be working for us in SLIS Admission during his time in the program, so stay tuned!