Guest Blog Post – MLA Conference Experience – Professional Development
Posted June 13th, 2019 by Lindsey Clarke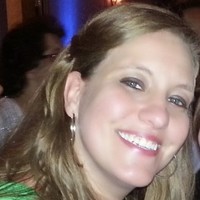 Hi Everyone! We are lucky enough to have a fabulous guest post from one of our current students in the program — Kerri MacLaury. Kerri was kind enough to share with us her input on the recent MLA conference she attended. I hope you enjoy this exciting guest post! 
One of the reasons why I chose to attend Simmons University's School of Library and Information Science program was its support of students' professional development. Every fiscal year, each SLIS student, courtesy of the Library and Information Science Student Association, receives $250 which they can put toward various professional development activities. Funds can be used to be reimbursed for professional association dues, workshop or conference fees, and travel and lodging expenses.
This year I considered using my funds to pay for American Library Association, New England Library Association (NELA), and Massachusetts Library Association (MLA) membership dues, but ultimately decided to use the funds to attend the MLA conference. I made that decision because I know that I will remain in Massachusetts at the conclusion of my schooling and wanted to start growing my professional network in Massachusetts now, rather than waiting for graduation. The funds reimbursed me for all but $9 of the student-rate conference fee to attend for all three days. It was a deal that I could not resist!
This year, the MLA Conference was titled "The Greatest Job on Earth" and was held on May 20th-22nd at the Sheraton Conference Center in Framingham, MA. This. Conference. Was. FANTASTIC! I found such value in the workshops offered, that at the conclusion of the conference, I found the members of the MLA's Conference Committee and asked to join it so that I might help with next year's conference.
Attending this conference gave me the opportunity to network with library directors, librarians, and library volunteers from across the state. It exposed me to fantastic readers' advisory, programming and fundraising ideas that I hope to implement in future library positions. And, most importantly, it helped give me concrete actions that I can take to build equity in both programming and staffing at future libraries.
Here are some highlights from my favorite speakers and workshops:
Radical Respect in Troubling Times Keynote Session & Communicating Across Differences Workshop – Deborah Plummer, PhD, Vice Chancellor and Chief Diversity Officer at UMass Medical School and UMass Memorial Health Care

Focus on being respectful versus being right

Admit when you have made an assumption about someone else

Treat addressing diversity as a challenge instead of as a threat

Normalize conversations about race

Recommended resources: Project Ready

Fundraising with a Read-a-Thon – Janina Majeran, Reference and YA Librarian, Swampscott Public Library

Select date for read-a-thon and map out promotional plan for press releases, social media video post, and flyers

Reach out to schools and library book groups to participate

Solicit donations from local businesses to provide refreshments during the event for participants

Promote the fundraiser to patrons and volunteers, provide them with pledge sheets so they can ask friends to support their read-a-thon reading

Select a charity to donate half of the funds to after the fundraiser

Thanks participants with gift bags and business supporters with a follow up press release and social media posts

Readers' Advisory: Connecting with Patrons Using Themes – Katie Stover, Director of Readers' Services, Kansas City Public Library; Kristi Chadwick, Consultant, Massachusetts Library System; Victoria Caplinger, Director of Book Discovery, Novelist

Romance Themes: Secret baby, friends to lovers, marriage of convenience/opposites attract, hating to dating

Mystery/Suspense Themes: Bad seeds, unreliable narrator/missing memories, too good to be true

Speculative Fiction/Science Fiction Themes: Robots with emotions, alien invasion, band of survivors, evil corporations, pandemic apocalypse

Christian Fiction Themes: Sinner redeemed, home again, test of faith, life outside the flock

Urban Fiction Themes: Church drama, cheaters, payback

Graphic Novel Themes: Origin story, women of steel, no power but still super, sidekick spotlight

Recommended Readers' Advisory Resources: NoveList, Book Riot, New York Times Book Reviews, NPR Books, GoodReads, Book Club MeetUps, The Millions, Books in Tumblr

Equity Program Design and Delivery – Valerie Wonder, Community Engagement Manager, Seattle Public Library; Josie Watanabe, Student Success Program Manager, Seattle Public Library

Look at which demographic groups your library is spending your money on and spend money where the need is the greatest

Listen to what different community groups say they need, not what you assume they need

Normalize conversations about race

Identify your audience and prioritize them based on greatest need

Recommended resources: Youth Service Learning model, Social Emotional Learning: Empathy Domain, RACE Forward: Racial Equity Impact Assessment Guide

Seeking Stellar Staff, or, There Must Be a Better Way to Hire and Interview the Best People for These Library Positions! – Maxine Bleiweis, Library Innovation Consultant

Connect and match people with what they need to be successful

Do not hire for the moment, hire for what is coming next

Always be in recruitment mode to be prepared for the inevitable loss of staff

Use experiential interviews and have interviewees assist with events, great patrons at the door, show you something that they know, serve refreshments, find out what they learned recently, provide them with a real assignment that you are grappling with

In the sit-down interview ask what they know about the community, what they love to do outside of work, about past feedback they have received and how it impacted their performance, what's held them back and what they are doing to change

Recommended Resources: Helping Business: The Library's Role in Community Economic Development by Maxine Bleiweis, David Rock's SCARF Model
As I mentioned before, I highly recommend attending this conference, particularly if you will be staying in Massachusetts at the conclusion of your studies. Even if you will be moving elsewhere, you can use your professional development funds to attend a similar conference in your destination state. Upon leaving the conference, I had so many wonderful ideas to tuck away for future implementation. I am so excited to become more involved with the Massachusetts Library Association Conference Committee and hope to see you at next year's conference!