Hello Peggy!
Posted March 13th, 2019 by Lindsey Clarke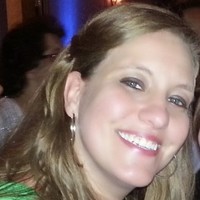 We are adding another new blogger. 
Everyone welcome Margaret "Peggy" Hogan-Rao to the team. Here is a Peggy's Bio:
Hi, I'm Peggy! I'm fairly new to the Boston area, so far I love it here. I started the Simmons LIS program in fall 2018, and moved to Boston a few weeks before classes started. Originally from the mountains of upstate NY, coming to Boston is a big change for me – getting used to the city life in Boston. I completed my undergrad degree in Media & Communication and English Writing at St. John Fisher College in Rochester, NY, few hours west of my hometown in Eastern New York. My dream job for after I finish the Simmons MLIS degree is to be a certified school library media specialist in a city school district, and a bestselling children's author. You can find me most weekends exploring a new church or a cool independent bookshop in the Boston area. My hobbies include collecting more books than I can read, cuddling with cute dogs, visiting beautiful beaches, traveling the world, and volunteering in the community.
Peggy will be a regular blogger, look for her first post soon!