The First 100 Days – Guest Blogger – Hanna Soltys, '17
Posted October 19th, 2018 by Lindsey Clarke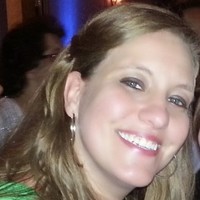 Hi Everyone, 
Please join me in welcoming our one time, guest blogger Hanna Soltys! She recently had the most exciting opportunity at the Library of Congress. 
Bio: Hanna Soltys '17 MS, Archives Management is one of five in the Library of Congress's pilot Librarians-in-Residence Program. She was placed in the Reference & Instruction track, within the Prints & Photographs Division, and began her six-month appointment in late June 2018. 
The First 100 Days 
As a Librarian-in-Residence at the Library of Congress
Since I'm now in DC, it only feels right to reflect on my First 100 Days. Let's be real, a residence program at an institution such as this is intimidating. The anxiety and doubt bubbled up as that plane took off from Logan Airport with just my luggage in tow. Though from Day One, I quickly saw how Simmons and my experiences throughout Boston had prepared me for this program.
The work I completed with Simmons students and former professor Martha Mahard in the Boston Public Library's Prints Department ensured I wasn't too green coming into the Library of Congress. This part-time job from the Simmons JobLine provided me with an understanding of photographic processes, assessing time periods, and more importantly proper handling techniques. My LIS 438 class internship and later contract work at the Roxbury Latin School showed me the power of using an archival collection for outreach and reference projects, in addition to gaining exposure with rare and fragile items, all of which continue to be useful when serving materials to patrons.
No matter your institution, the reference game is a lot of improvisation, becoming knowledgeable about a topic and/or collection quickly, and all about customer service. The Reading Room of Prints & Photographs has a dedicated team of Reference Librarians answering inquiries and questions from afar (online or by phone) and in-person; in addition to other roles, responsibilities, and projects.
With holdings boasting 16 million items, you quickly become familiar with best practices for handling and searching across a wide array of formats. Architectural drawings, posters (circus ones are a personal favorite), comic illustrations, lantern slides, stereographs, portfolios, scrapbooks, contact sheets…you must be agile and plan ahead on larger items to pull with another set of hands!
As a rookie, the team had me complete a handful of exercises to become familiar with the arrangement, materials, and how to search collections. One very wonderful thing about the Prints & Photographs Reading Room is how much original material is out for self-service. With a Library of Congress Reader Room card, researchers and patrons can peruse the various collections at their pace.
This is by far the largest library team I've worked with and the amount of pop-up projects is abundant. From moderating Flickr and hosting Reading Room tours to working with technical services on digitization and staffing special events, you see the different hats, titles, and jobs a Librarian wears.
The Library of Congress offers educational programs for employees, with classes ranging from technology and systems to understanding the work of other divisions and seminars. The Reference Orientation class I took visited a different Reading Room each week, showing materials and collections throughout the Library of Congress. In addition, my colleagues, both in and out of the Prints & Photographs Division are always willing to answer any and all questions while sharing their experiences. The mentorship is abundant here and I'm thankful for a field that is so supportive.
In my day-to-day, I'm continually pulling from knowledge and experience in LIS 407 (it was a major help during my internship at the Baseball Hall of Fame), LIS 446, and LIS 415. While I currently don't use the coding languages from LIS 488 and LIS 440, these two class made me comfortable with unfamiliar technology, which was a benefit when learning about new systems and databases.
The next few months will be busy ones with a few project deadlines approaching (writing for the Picture This blog, a Reference Aid for the postcard collection, transferring a Finding Aid into a LibGuide), though it's exciting to see the varying amount of work completed in a mere six months. This has been a magnificent place to begin my professional library career and build upon my knowledge and experiences from Boston.
Postscript: Hanna's Librarians-in-Residence contract was extended for four additional months, and she will continue working in the Prints & Photographs Division in 2019.
Photo Caption: Hanna is seated in the Prints & Photographs Reading Room holding "Simmons College, Boston, Mass." from the Detroit Publishing Collection. This photograph dated between 1910-1920 is available as a digital file in the Prints & Photographs Online Catalog (LC-D4-72328)