Welcome to a New Blogger!
Posted October 1st, 2018 by Lindsey Clarke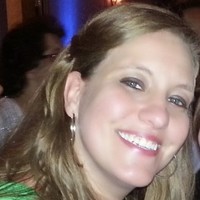 Hello everyone! We'd like to introduce one of our two new student bloggers — Katie Carlson! Please read a little about her below. You will see her first post very soon!
Welcome Katie!
My name is Katie Carlson, and I live in Brighton, with my best friend from undergrad. We loving refer to our apartment as the Bachelorette Pad, and spend our evenings cooking elaborate meals and watching 60 Minutes. While my zip code reads Brighton, my heart resides in New Jersey, where I spent the first 18 years of my life.
I attended Mount Holyoke College in South Hadley, MA for undergrad, and received my degree in English and Art History. Seven sisters all the way!
I stumbled into the field of library science after my childhood best friend suggested I apply for an internship at our hometown's public library. Never had I ever looked forward to going into work every day — until work was a library. I knew I had to do whatever it took to keep being that happy, so here I am! My aspirations for the future include working as a Reference and Outreach Librarian at a public library and ruling the world.
Talk to me about: Girl Scouts; professional wrestling; crafting; collaging; early 2000s pop punk music; feminist art; and cats.
Fun fact: I have been to 44 of the 50 states and hope to check them all off by the time I hit 30. Wish me luck!