What's in Store
Posted January 17th, 2015 by Samantha Quiñon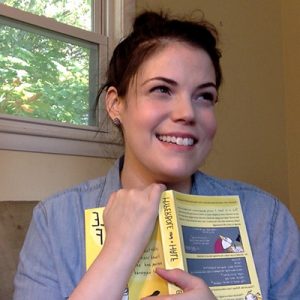 I started a job last week at the Snell Library at Northeastern University. It's in the Circulation Department (called Access Services there) supervising work-study students at the information desk, doing interlibrary loans (ILLs) and working with reserves, and a variety of other basic things. I think it's a great way to get my feet wet at a large, academic, research library.
I also started my cataloging internship at WGBH at the American Archive of Public Broadcasting. Unlike at Snell, I feel really confident about what I'm doing here. I have experience with digital collections and metadata from my internship last fall at Emerson College's digital archives. I'm sure I'll catch on and feel right at home at my other job soon though.
Classes start next week. I'm taking Principles of Management (LIS 404 with Mónica Colón-Aguirre who could read the phone book and make it interesting), Subject Cataloging and Classification (LIS 417 with Danny Joudrey who literally wrote the book–the textbook–for Organization of Information, LIS 415), and Metadata online (LIS 445-OL with Kathy Wisser who I'm pretty sure helped invent Encoded Archival Description). It's going to be a blast. A very busy blast!