Saying Goodbye to LIS 439 and Hello to Beatley Library
Posted August 4th, 2022 by Elizabeth Poland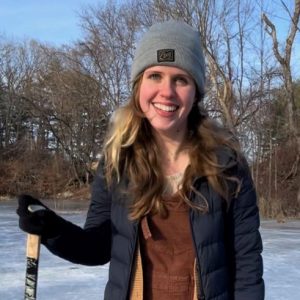 I am about to finish the last week of my summer course, LIS 439: Preservation Management. It honestly really flew by, and I kind of wish a lot more of my classes were presented in seven-week increments like this was. Each week had one or two overarching topics, taught through numerous written lectures, videos, readings, discussion forums, and a few written assignments. I really enjoyed the practicality of the course; instead of pondering abstract concepts, we were taught the history of paper making, the chemical make-up of photographs from different decades, exactly how and why temperature and humidity aid in the deterioration of objects, and so much more.
My favorite assignment was to write a memo as though I were an archivist at a library whose basement collection had experienced water, mold, and pest damage. We were given a very comprehensive look at the building's layout, heating and cooling systems, recent renovations, source of collection materials, outdoor landscaping, geographic location, etc. It was fun to solve the mystery of how this damage occurred, what the library could've done to prevent it, and what the short and long-term plans are for resolving the problem. I haven't had experience working in a library or archival setting, so this was a great introduction to a real-world situation that I might find myself in one day.
I have to thank Simmons's newly renovated Beatley Library for helping me complete some of this work. The new space opened about a month ago, and I was able to take notes in the reading area a couple of times over the past few weeks. I have to say, it is absolutely beautiful! Definitely check it out right away when you get to campus. No more studying in plastic chairs outside the Fens!