Year One, Wrapped: reflections of my first year at SLIS
Posted June 23rd, 2022 by Elizabeth McIlhenney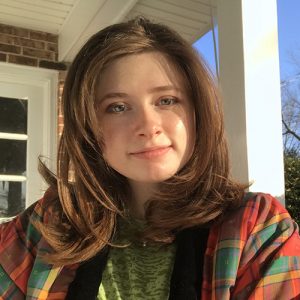 This is my first Student Snippets blog post, and I am very happy to be a part of this blogging
team here at SLIS! I am a remote student, learning about Archives Management all the way in
Pennsylvania. Even though classes ended a month or so ago, I have been reflecting upon my
first year of library school ever since.
Exactly a year ago in late June, I committed to coming to SLIS. I keenly remember the feelings I had going into the fall semester: excitement to learn more about archival work, a fair amount of anxiety and nerves, questioning whether or not I would be able to handle the graduate level workload while balancing everything else in my life, and finally determination to do the best I possibly could.
My first week of graduate school at SLIS, I remember calling my dad, panicking at the amount of
readings and assignments I had on my to-do list. I'm fortunate in the fact that my parents are
both librarians and have been through the gauntlet that is graduate school. In that phone
conversation, my saintly father coached me through each item on my ever-growing list of tasks.
After doing this for well over an hour, my dad said something that stuck with me for the rest of
the year. He said, "You can only do your absolute best. As long as you do this, you'll always be
proud of the work that you do."
I carried this sentiment with me for the next nine months as I completed the subsequent
semesters. It allowed me to not only strive for my best work, but it also gave me peace of mind
during the times when I felt overextended and needed rest. And now, as I break for the summer
and prepare for another fall semester, I'll continue to grow more through this mindset.