Summer Plans and Projects
Posted June 17th, 2022 by Ivy Noonan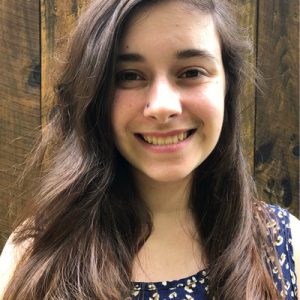 Hello and happy (almost) summer!
I hope everyone is resting and recuperating from the semester and enjoying their break! I've been adjusting to my new work schedule and taking advantage of my free time to spend it on passion projects.
 I enjoy playing Dungeons and Dragons with my friends so I have two campaigns starting next week and will be starting my own campaign in the coming months. It's definitely been a stretch outside of my comfort zone to run my own campaign since I am in charge of creating the entire world and subsequent creatures, but I wanted to challenge myself and ultimately get better at it. My campaign is run through Monster of the Week, which is less mechanically heavy than D&D and is more beginner friendly. It definitely has my recommendation if anyone is interested in games similar to D&D but finds D&D overwhelming. I also recommend this to anyone who enjoys writing and world building, definitely allows for skillset growth! 
I've also been adjusting to my new move with my partner and his dog! I've been wanting to get my own dog for as long as I can remember but I'm sadly not at the point yet where I can adopt just yet. So I will be spending as much time as I can with Frank the Tank (as pictured below).