Navigating Off-Campus Housing in Boston
Posted June 7th, 2022 by Elizabeth Poland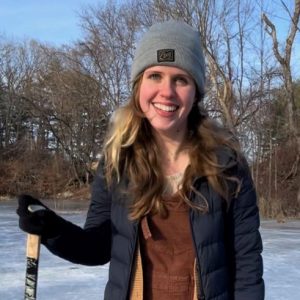 Moving out of Boston has been weighing heavy on my mind recently; I live with my boyfriend in Allston, a neighborhood of Boston, and we are both itching for a bit of freedom from the hustle and bustle. My boyfriend has lived in the city for a few years and grew up in a town nearby, while I on the other hand grew up and lived in various parts of Connecticut until December of 2021. Now that the Spring semester has ended, I'm realizing that I've actually been extremely homesick. Not necessarily for Connecticut (no one is homesick for Connecticut, I can vouch for that), but for my high school and college friends, parents, grass, space to move, the sun! Our 450 sq. ft. basement apartment that seemed very cozy in December is now suffocating us. Compounded with us both getting covid recently, we are very ready to look outside and see greenery instead of traffic.
I should say, I do really love Boston. It is a beautiful, walkable city that has so many parks, ponds, art, great restaurants, and amazing architecture. Public transportation allows me to get basically anywhere without a car, even back down to my family in CT with Amtrak. I've made great friends at Simmons and it's so easy to text them and meet up somewhere for a bite. Plus, an egg and cheese sandwich with avocado from Pavement is to die for and you can't get it anywhere else!
Luckily, my boyfriend and I were able to snag an apartment in Needham, a town directly on the border of Boston. After our current lease ends in September we'll be able to enjoy the suburbs along with access to the city. It did take us one cramped apartment and lots of searching to get there, though. Here are some tips for anyone coming to the Boston area this next semester and feeling stressed about finding an apartment!
Figure out what your priorities are– rent, location, square footage, roommates? What are the things that are really important to you, and what are some things you can look past (lack of dishwasher, no laundry, loud pipes). Keep these in mind when looking through apartments.
Apartments usually become available online 6-8 weeks before the desired move-in date. For example, if you would like to move in August 1st, start looking in June!
Use REEF Support Housing Resource Page and Simmons Off-Campus Housing Website to find helpful resources, including Zillow, Apartments.com, the Simmons Off-Campus Housing Facebook group, roommate searches, and more.
Many Simmons students live along the green line, a branch of Boston's subway system. Neighborhoods like Mission Hill, Jamaica Plain, Allston, the South End, and Fenway are all popular among Simmons students.
Beware of broker fees. If you go through a broker, or a third-party realtor who is aiding you in the process of finding and renting an apartment, you will most likely have to pay them half or full month's rent.
My main advice is to not strive for perfection because you are not going to find it. At the end of the day, an apartment lease is only a year. If you don't like where you are, you'll be able to move on soon. Boston and its surrounding area has so much to offer; don't get caught up in finding your ideal place on the first go.