The Finish Line!
Posted May 15th, 2022 by Ivy Noonan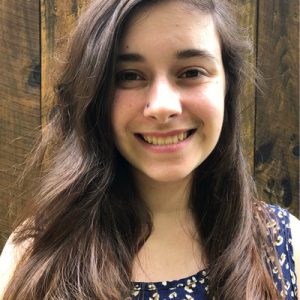 Well first I would like to say, congratulations to everyone who is graduating! Also congrats to everyone else who is finishing the semester! You should be proud, graduate school is no joke so take the next week to celebrate yourselves! I know I definitely will be, and not just because it's my birthday next week. I also wanted to bring everyone's attention to the Panopticon Spring 2022 Art Show! Many students, staff, and faculty added their beautiful creations to this project, so please go show them some love.
Does anyone have any fun plans for the summer?
I'm excited to be working my two part time jobs and hopefully re-learning Spanish! It's been a goal of mine to re-learn a language since Library Science is so customer service focused. I also want to work at a university, hopefully once I graduate, and I want to be more accessible to all students and visitors. 
On top of birthdays and finals, I'm also moving to Watertown at the beginning of June! I am unbelievably excited. I've loved the Watertown/Belmont area since I came to Boston so I cannot wait to be a resident and spend a lot of time there.
If anyone likes hiking, I would absolutely recommend looking into Belmont hiking spots, such as Beaver Brook Reservation. Phenomenal spots for anyone who likes getting outside! (Lots of cute dogs too).