MBTA Pro Tip
Posted April 27th, 2022 by Abbey Metzler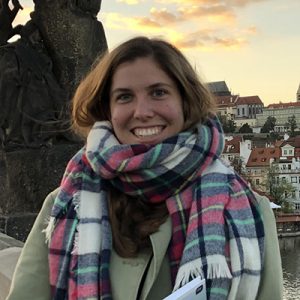 When I think about it now, in front of this blank word document I am typing out to any prospective SLIS students reading this blog, it had to have been around this time last year that I received my admittance letter. I can't remember the exact date. But I can tell you I was in the network room of what at the time was my new job here in Boston. I was a part time and temporary employee; with no idea this would stretch into at least a year of work in that brown stone near the Commons.
There are probably countless things that I could go back and tell myself; things that would have prepared me for the next steps and next few months after I opened my decision email from Simmons that afternoon. I think I've done okay without any of that hindsight advice. Maybe my future graduated self will wish to go back and inform this second semester History & Archives student of something. Right now though, the only concrete advice I want to pass on is simple. And short. You have a lot of SLIS Snippet posts to read through (I remember that excitement and information gathering after acceptance), and I have a lot of spring semester courses to wrap up. So, consider this me giving you a gentle shake of the shoulders and imploring you to buy the MBTA monthly passes when you move to Boston.
My advice, at least here and now, really is that simple. The T is about to be your new very best friend. I take that beauty at least fourteen times per week. Between work, class, field placement, chores, and exploring this city – it all adds up. At ninety dollars for a month, that initial buy hurts a bit. But by the second week into the new month, you will have forgotten the financial sting. Even better, you can get a semester pass through Simmons (if you're 25 or younger). For the fall, you have to order before school starts, so either reach out to the commuter students office or keep an eye out for their emails.
I spent my first six months living in Boston constantly filling up my Charlie Card at twenty-five dollar increments. A mistake on multiple fronts, as it kept the cost elevated and right in front of me. And I found myself staying in and avoiding exploring the city in an effort to ration those rides for my commute. Listen to this newly seasoned SLIS student and get the MBTA pass so you don't find yourself short of fare on a spontaneous trip to the North End for dinner and cannoli.