Future Plans
Posted April 15th, 2022 by Ivy Noonan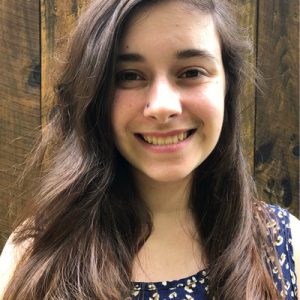 I feel like I blinked, and all of a sudden I'm registering for classes for my third and final year at Simmons! My graduate History thesis is right around the corner, and I can hardly believe it. I'm still deciding on my topic, but I think I'm starting to build a pretty good idea. It feels like the true adult world is coming quicker than ever. Speaking of, this past week I attended the annual Spring SLIS virtual career fair and got to meet with several awesome employers and get some ideas for my job prospects next spring. It's exciting to hear about all the opportunities that are available for me when I graduate and all the places I can potentially work at. 
Until then though, I'm happy to announce I got into all the classes that I wanted for next semester. I will be taking History 562 taught by the new faculty they hired, and LIS 442, one of the required archives courses. I did experience true senioritis though: I kept forgetting that my registration time was quickly approaching so I had to set an alarm so I wouldn't forget. But luckily I got a seat!
Now all that's left to do is make sure I'm getting through this semester's classes. Everything is getting busier as the end of the school year approaches but the finish line is within sight and that's what matters.