Spring Sprint
Posted April 4th, 2022 by Abbey Metzler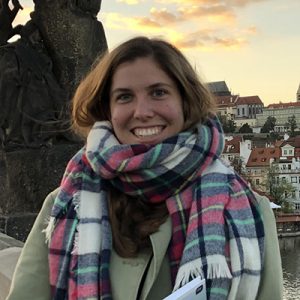 From the basket of laundry next to my bed, to the hundreds of unread and unorganized emails in my inbox, the evidence of this semester's time crunch is everywhere I look.
         The workload from my first semester at SLIS didn't feel like a particularly far jump from the end of my undergraduate career. The reading was heavy, and the papers forced me to slow down and remember back to the kind of academic writing I hadn't practiced in the year I took between my graduation from Syracuse and starting at Simmons. The three classes did keep me buzzing from one day to the next. But, in a mid-March reflection, I'm realizing now that this semester has been a whole other beast.
I run, often literally, from work, to class, to my LIS 438 field placement. Each of these pieces to my schedule is vital. I can't miss class, or else then I'll be behind in content and deadlines. Can't afford to miss work and still be able to order the delicious food found in my Brookline neighborhood. And I definitely can't miss any hours at my Massachusetts Department of Conservation & Recreation placement because I love it.
I'm staying afloat through a carefully scaffolded construction of notes app to-do lists, calls to my mother that start harried and dissolve into a reminder that I can do it, and a little bit of late night blog post writing. Forgive the brevity of this or any other posting this semester. I'm likely typing to you in the dark, somewhere after midnight.
I'm realizing now that this is the difference they warn you about with graduate level coursework. It isn't that you aren't capable of learning at this higher level. You are accepted into SLIS or any other program because you deserve it. It's actually all the other in between – and highly inconvenient – tasks that pop up and derail you from a day spent at the library and knee-deep in a literature review. I wouldn't give up the chaos of this semester for anything. But that doesn't mean I don't wish I could find a little extra time by having my groceries materialize in my fridge and the next Green Line train arrive the second I step onto the platform.