Closing Remarks
Posted May 26th, 2021 by Isabelle Raposo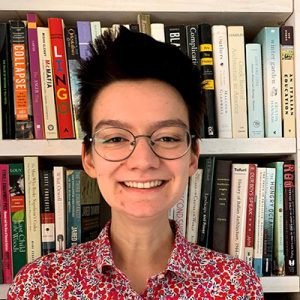 My snippets posts the past few weeks have been in list format, and here's one more: five highlights from the program.
User Instruction (LIS 408), Data Interoperability (LIS 487), Information Sources and Services (LIS 407), and Database Management (LIS 458) were my favorite classes, with fantastic instructors and challenging assignments. These courses changed my perspective on the world and on what I could accomplish.
My professors at SLIS have been knowledgeable, kind, fair, and engaging instructors. They encouraged me and helped me get on track when I struggled with difficult material. They gave me comments on my work that helped me improve.
Reaching out for advice and information from Simmons alums and current students when I was job searching this year was both interesting and fun. The people I reached out to were ridiculously generous with their time, their networks, and their expertise.
From dissecting a computer and writing simple one-line programs in Technology for Information Professionals (LIS 488) to writing sophisticated Python programs that performed multiple tasks in Data Interoperability with Professor Catherine Dumas, I gained so much confidence and satisfaction from learning about computers and programming.
Finally, my peers at Simmons have taught me so much more than I expected. When I applied to the program, I imagined myself learning pretty much alone, each course consisting only of a simple professor-student dyad. Looking back, my classmates have defined my experience as much as my instructors have. Hearing about other students' teaching experience in User Instruction, writing a grant proposal with two other students in Academic Libraries (LIS 451), and preparing countless presentations with groups large and small has been an invaluable part of my time at Simmons. I made friends even in my online classes who I expect to stay in touch with long after graduation. My classmates brought much-needed humor and pathos into my life as we worked on projects together, and I'm grateful to them.