Looking Back, and Looking Forward
Posted May 24th, 2021 by Amie Grosshans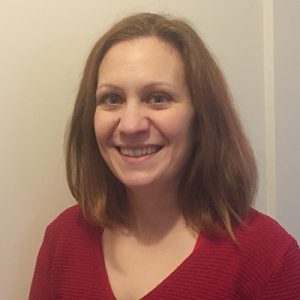 I'm officially done with school! It's been quite a journey over the past two and a half years. I knew when I first read about Simmons SLIS that it was the right fit for me, and I was not disappointed. I enjoyed all of my classes, and I would have taken more if I could have. I am so glad that I completed the program and that I decided to blog about my experiences. It's been fun to write about all my experiences, and it's been even more fun to read them again and see where I was when I started. My expectations and interests evolved over the semesters, but I'm happy with where I've landed. The world of library science is vast, and there is something in it for everyone.
To my fellow 2021 graduates, let's go take on the library world! To those who will start in the Fall, good luck! And to those who are contemplating making a change to their life or their career, don't be afraid to go for it! It's a lot of work, but it's worth it. I love what I do now, and I can't wait to see what the future brings.
Speaking of the future, I think it's fitting to end with a quote from Anne of Green Gables, which is one of my favorite books of all time. Anne is talking about how she thought she knew where she was headed in life, until unexpected events got in the way.
"My future seemed to stretch out before me like a straight road. I thought I could see along it for many a milestone. Now there is a bend in it. I don't know what lies around the bend, but I'm going to believe that the best does."
This particular quote encapsulates so much about life. Life is constantly moving and changing, and everyone has a different road. That's okay! The key is to embrace where you are, to walk on your road, and to keep going. I don't know exactly what my future holds, but I know it's bright. I approach the bend in my road with happiness, enthusiasm, and gratitude for all of my experiences at Simmons. See you at the library!