Changes Ahead
Posted May 7th, 2021 by Amie Grosshans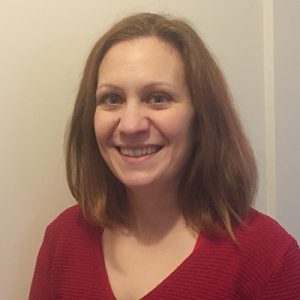 I have exciting news: I got a library job! I now work 25 hours a week at the circulation desk in a mid-sized public library. I've been there for a month now and I am loving it. The library is not fully open to the public yet but is providing curbside pickup for patrons. They request a book, and when it comes into the library, we check it out to them and put it on a cart outside the library's front door. It's been a big hit with the community! It's a great example of how libraries have found creative ways to be of service during COVID. The lobby is also partially open and has a selection of books for patrons to browse. If they want any other books, we can go back into the stacks and get them if they are there. People have been so happy to come back inside the library, and it is so great to see the smiles on their faces and the excitement in their eyes when they check out a stack of books.
Since the COVID situation is improving, we are planning to re-open fully sometime in May. I'm really looking forward to it, because I will get to see how the library is supposed to look and operate. A lot of what I have been doing has been changed because of COVID. Curbside pickup didn't exist before, because we had a dedicated hold shelf for patrons to get their books from. We had cozy chairs in the old wing of the library, which dates from 1902 and has working fireplaces and tons of character. Our large meeting room was a pillar of the community, hosting coffeehouse nights, town meetings and school plays. I can't wait for everything to be functional again and to see the library in its full glory.
My coworkers have been wonderful. They have patiently answered all my questions and have encouraged me to ask more. During a chat with the children's librarian, she mentioned how she was looking at reviews to help her decide which books to buy. I then told her about my recent assignment about writing reviews, and we had a whole conversation about it. My supervisor took me through her book buying process as well, showing me how she uses reviews and what she pays particular attention to. My classes have provided a great foundation for me to stand on, and I'm grateful for that. It makes all my hard work worth it. Now it's time to start learning even more!