Walking around the Fens
Posted March 2nd, 2021 by Isabelle Raposo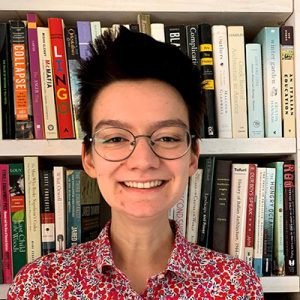 I can't believe I just finished the fourth week of the semester! I got a lot done this week and tried to front-load some assignments in advance of my job starting soon. I also ran errands to Fenway and Brookline, since when I'm working I won't be able to go to stores in the middle of the day. Walking around the Fenway area was fun and stimulating but also a little sad. I miss being on campus! I returned a book I'd had for over a year (for pandemic reasons) to the library drop box in the Palace Road building where I used to go to classes. It was nice to have a reason to visit campus and peek at the construction happening in the quad.
The area around Simmons is really lovely, and these days I gravitate towards it for reasons other than the big box stores across the Fenway from campus. I used to go to a coffee shop called Neighborhoods, which changed hands and turned into Phinista, a really cool Vietnamese cafe, this summer. I haven't visited Phinista yet, but I know the charm of the space and location will be the same regardless of what's on the menu.
Turning the corner from Simmons and finding myself in the bustle of Longwood Medical Area was confusing for me when I first started at Simmons, but now I know the neighborhood really well. My favorite building is the old Boston Lying-in Hospital, now the Brigham and Women's Hospital dermatology department. There are friezes of storks and babies on the facade, and you can see them if you zoom in on this image from the Boston Public Library, available through Digital Commonwealth. It took me about five minutes of searching to find this photo. One thing about learning how to search the web more effectively at SLIS is that I tend to dig in when I think I'll just look something up quickly and it turns out to be a challenge!