New Class!
Posted February 27th, 2021 by Sarah Callanan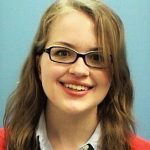 Hello everyone and welcome to the Spring Semester! At the time of writing my last post, I had not started classes yet, so now you get to hear all about how it is going! I'm taking LIS 621: Conducting Research this semester. It's another "live" class being taught over Zoom, which is really great! This course is all about conducting research in the social sciences—according to the course description list, "This course addresses the theories, principles, and practices of social science research. It examines reflective inquiry (including the development of the problem statement, literature review, theoretical framework, logical structure, research objectives, and questions/hypotheses) and research design, data collection methods, and data analysis. The course also covers generalizability, reliability and validity, and the report and presentation of research results. Methods in quantitative and qualitative data analysis are introduced. Students are able to develop their own research proposals and select appropriate methods based on specific research questions." It's a doctoral level class that's being taught by the same professor who taught my LIS 454: Digital Information Services and Providers class last semester. I was initially was going to take LIS 408: User Instruction this semester; however, this would be my only opportunity to take LIS 621 before I graduate, and after doing the case study project last semester I decided I really wanted an opportunity to do research before I graduated, and LIS 408 is usually taught in the fall, so I switched gears. We've had three live sessions so far, and all of them have been fascinating.
The big, exciting project in this class is that we get to develop and conduct our own research study! The Master's students work in teams, and my team's overall research topic is public library services in the Greater Boston area during the COVID-19 pandemic. It's such a fascinating topic—I'm more familiar with academic libraries than I am with public libraries, so this is a fantastic opportunity for me to learn more about public libraries, and I'm really interested in the impact that COVID-19 has had on libraries in general. The first segment of our project and our IRB application is due this week, so things are moving quickly!
If you want to learn more about the courses at taught at SLIS, click here!