It's That Time Again!
Posted November 2nd, 2020 by Sarah Callanan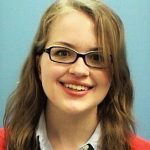 We're coming up on everyone's favorite time of the semester—registration!  We're going into the registration period for Spring 2021 with a bit more information than we did for Summer 2020 and Fall 2020 regarding COVID-19.   When we were registering last spring, it felt like we were going into this huge unknown, and admittedly it still kind of feels that way, but at this point we have a lot more information about what next semester is going to be like both from Simmons and from SLIS.   
After this semester, I have three classes left so I have to really think carefully about what class I choose for Spring 2021. Here's the problem: there are a lot of classes that I want to take being offered next semester. As of right now, here's what interests me: LIS 408: User Instruction and Information Literacy, LIS 414: Special Libraries, LIS 417: Subject Cataloguing and Classification, LIS 445: Metadata, LIS 450: Public Libraries, LIS 490: International and Comparative Librarianship, and LIS 532: Reader's Advisory. I think I'll probably end up taking LIS 408—it was my back up class for this semester, and I know it will be super helpful; however, I feel I should leave SLIS with a cataloguing or metadata class beyond what I learned in LIS 415: Information Organization. Additionally, I've definitely been on a trajectory with my classes and my work experience for academic libraries, so taking LIS 414, LIS 450, or LIS 532 could be good to expand my horizons a bit. LIS 490 has been on my list for a few semesters now as well. What I really wish is that I knew for sure what classes were being offered in Summer and Fall 2021 before I locked in my choice for Spring 2021. We have the Two-Year Projected Schedule, but that isn't entirely accurate, and I assume that COVID-19 has made it even less so. I typically only take one class per semester, so I want to make the best choice as I know there usually aren't as many options during the summer term. Another thing to consider is format– I absolutely love the format that my current class (LIS 454) is taught in, with the Zoom live sessions every week, and there are some classes being offered next semester with this format (that I know of at this point—things can change!). This is such a hard decision! There are too many interesting classes and not enough time!
If you want to learn more about the courses offered at SLIS, click here!