Books, Books, and More Books
Posted September 23rd, 2020 by Amie Grosshans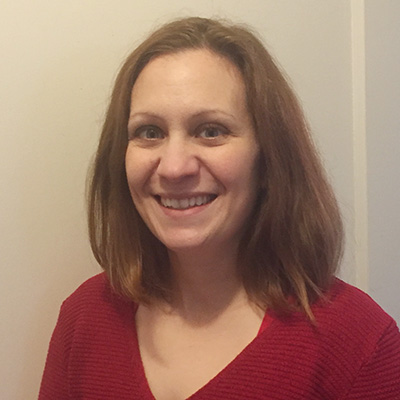 The semester is still young, but I've already read five books for my Young Adult Literature class! I definitely panicked when I saw this on the syllabus. The professor had sent out an email a few weeks before the semester began to let us know that we had to read three books for week 2, but since I signed up for the class late, I didn't get the news until the first week of class. Thankfully, the books were quick reads, and I had more notice for the two books I had to read for week 3.
While it requires a lot of reading, this class has been amazing so far. I signed up for it mainly because I love YA literature, but I also signed up because I wanted to read out of my comfort zone. I'm used to reading books of my choosing. I gravitate towards mysteries, fantasies, and other light reads. This isn't a bad thing, but I think it's important as a librarian to be familiar with all types of books. I wanted to get familiar with books and genres that I don't usually read. One book that was out of my comfort zone was Lisa Halse Anderson's Speak, which is a graphic novel. I'm intrigued by graphic novels and manga but very intimidated by the format. I'm worried that I won't understand the flow of the illustrations. I was also hesitant to start Speakbecause it featured the weighty topics of bullying and sexual assault. But I was completely engrossed in the story. The images, by Emily Carroll, perfectly captured the character and her emotions. This book affected me deeply, and I would recommend it despite its heavy subject matter. I'm more open now to trying out some other graphic novels.
Another read that was out of my comfort zone was Looking for Alaska by John Green. I did not like this book and only finished it because I had to. It was a challenge to read because I didn't like the story or characters at all. Normally, my reading rule is life is too short for bad books. If I don't like a book within the first chapter or two, I stop reading it. However, I needed to read this book. But even though I personally didn't like this book, I can see how younger readers would like it. Putting myself in the reader's shoes is an essential part librarianship and reader's advisory. I'm not always going to be recommending books that I like. I'm going to have to think of books that the patron would like. The patron could like books that I completely loathe, and vice versa. And that's ok! There's no book judgment or shame in my world. I'm looking forward to reading more books out of my comfort zone this semester.