Is This Real Life?
Posted April 23rd, 2020 by Maria Reilova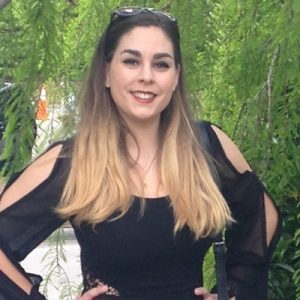 There is no denying that nothing is like it used to be, and that a lot of the future will not be like what we expected. School is different, work is different, socializing is different, everything is different. This past month, I have had a dramatic increase of "free time" with every aspect of life being moved digitally, not only my job and my classes, but even my yoga studio and grocery shopping. I am so lucky to be able to work remotely in my role on the Research Services team at Fidelity Investments and my classes have translated to online without much stress considering I was taking 2 out of 3 online anyway. Regardless of that, I can't say that it has been an easy transition.
I chose to return to Florida to be with my family since staying in Boston alone (all my roommates moved out to be with their own families) would have led to complete and utter insanity. Ironically enough, panic flying to Florida wasn't really a solution to fix the whole "my life is turned upside down" now situation. The not knowing has been the hardest part of all of this. Looking on the bright side of things during all of this, I still have my job, I can be with my family, I have always been a homebody who loves to stay in, and I am still going to graduate. The downside, for the first two weeks, is that I was using an ironing board for a desk (Lifehack! It can convert to a standing desk once your back starts to hurt from hunch over your laptop for 12 hours a day).
Work has been stressful and class has been extra hard to find the motivation for but all my professors have been very understanding and active in checking in and keeping in touch with us. I honestly felt closer and more bonded in my classmates and professors because of how we are all going through this together, it's cheesy but we are all in this together! My work has also been great with communicating and we are still making time for zoom coffee breaks where we dish on how certain publishers were so firm that they could never go digital but oh how quickly they were able to adapt.
I'm sure a lot of being folks are feeling similar and while a lot of the time that doesn't help with my mental health, it has been important and helpful for me to remember that I am not alone in this and as much as things are going to change, it is only TEMPORARY. Things will get back to a new normal and libraries will not be going anywhere (I will obviously riot otherwise) and honestly, I am feeling confident that my degree and experience in grad school will make me much more competitive once places open up hiring again and that the future could remain bright!