Still in Boston
Posted April 6th, 2020 by Peggy Hogan-Rao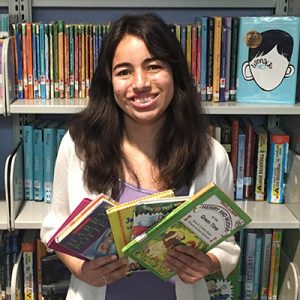 It's been over two weeks now since everything changed, starting with St. Patrick's Day being cancelled. A lot of my friends went back home to their families during this hard time, but I am still in Boston. My parents keep asking when I will go visit them, but considering I am from Upstate NY, where there are a lot of cases, it is a bit scary to travel there. The hardest part is knowing that there are COVID-19 cases in my hometown in the Albany area. This is real, and so close to home now. I am not completely bored in Boston, as we are in the home stretch of the semester. When I get all of my work done for student teaching, I hope I can find a way to see my family.
Today, I had a video call with my online technology class. It was my first time connecting with these classmates over Zoom – so nice to see their faces! The video call was a tutorial on how to prepare for doing the final project that is due in a little over two weeks, as the semester ends around the last week in April. Other than my online class, I have student teaching, which is so unpredictable right now. I still have three lesson plans to write, four more short paper write ups, and two project reports complete. Once I get all of that done, there is still uncertainty when schools will open up again. Being home in my apartment all the time is broken up with short walks, reading for fun when I can, attempting to have daily video calls with friends, and lots of studying.
The one day this month that I know I won't be studying is Easter Sunday. I had a video call with a couple friends from line dancing a few days ago, and they told me how they usually have big gatherings of 30+ people for Easter dinner. This year, things will certainly be different. I have a few other friends who – like me – can't go visit their families for Easter because of how old their parents are, or due to COVID-19 cases in their hometown. Luckily, we have Facetime to stay in touch with family – although it's still not going to be the same.