Libraries, Twitter, and Me!
Posted March 25th, 2020 by Amie Grosshans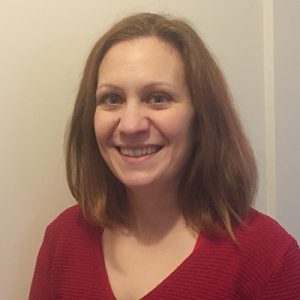 It's week two of life during coronavirus, and I'm still struggling to focus on my schoolwork.  I've been using my phone calendar to set reminders for things I need to do, because I keep getting distracted.  I'm stuck in an endless cycle of hand washing, freaking out about the news, going to work, doing schoolwork, and stress eating ice cream. 
That being said, I haven't needed any reminders for one particular project for my collections development class: our Twitter assignment.  The initial assignment called for us to tweet pictures of interesting things at the library, like themed displays, or links to events at the library.  Sadly, I had only been tweeting for three days before all the libraries started cancelling events and eventually closed entirely.  But there has still been a lot to tweet about!  Because so many people are stuck at home and need things to do, they are turning to their libraries for help.  Libraries in turn are doing everything they can to help, and this is where Twitter comes in.  Libraries can use it let the public know about all the resources available to them through the library.  While people may have known that libraries offered e-books and audiobooks, they might not have known that they also offer downloadable video and music, as well as other free resources that can be accessed with a library card, such as Mango, which is a language learning program, and Hoopla, which offers digital resources with no wait times.  Libraries have also started offering special programs, including curbside pickup of books on the hold shelf, virtual storytime for kids, and free wi-fi that can be accessed in the parking lot.  Some librarians are also available by phone to answer any questions that patrons might have about accessing or using these resources.  All of this information can be shared easily through Twitter, and I've enjoyed browsing various library accounts and seeing what libraries are offering right now.
I was really nervous about tweeting at first, but now I love it.  I've learned that it's a powerful tool to relay information.  I've also learned that while a lot of library associations have Twitter accounts, a lot of libraries either don't have an account or don't update it very often.   It takes time to tweet, and I understand that not all libraries have someone available to do that.  They might be using other methods to communicate, like their website or Facebook.  But I think Twitter is the best way to get a message across because the character limit forces you to get to the point quicker.  It's not always easy, but it's been fun and a great learning experience for me.  I would actually love to run a library Twitter account someday.  I never thought I would ever say that, but I'm definitely a Twitter convert now and will keep using it to stay up to date through coronavirus and beyond.