Pancakes and Friends
Posted February 28th, 2020 by Peggy Hogan-Rao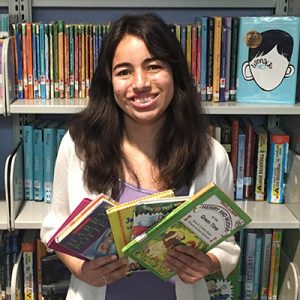 Students starting at Simmons might be completely new to the city of Boston. Although I graduate in December, it was only last fall that I started feeling like Boston is a place where I have friends. You can live in a city for months and not feel loved by those around you. I started going line dancing with friends at Loretta's Last Call way back in September. It is Boston's only country bar in Fenway, next to Fenway Park and House of Blues. (Check out my blog post about Loretta's here).   
  This week is the start of Lent, a time when Christians reflect on how to prepare for Easter. Whether you go to church or not, pancakes are fun. I studied abroad in Ireland a few years back, and a favorite tradition I picked up from my time abroad is Pancake Tuesday (also called Shrove Tuesday). The day before Lent in the UK and Ireland everyone eats pancakes. I love this tradition, and I introduced it to my line dancing friends. A group of five of us "regular" line dancers got together for dinner on Tuesday night, and it was so fun to just laugh about life together. Life has its ups and downs whether it's roommate troubles or being unemployed or being single, and Loretta's Last Call has given me that community I need. That night, I did not go dancing, but I did have friends who were reminding me of what's important.
   I have a few close friends from Simmons' SLT classes, but I also have the friend group of those I dance with at Loretta's Last Call. Living in Boston, it is nice to not just have friends from classes.  Being in a new city can be overwhelming, so it's good to reach out to find your people. If you love sports like basketball, join a basketball league like my friend from back home did when he moved out here. I am now at Loretta's line dancing every Sunday and Tuesday nights when I am not doing assignments. I have my deadlines for my technology class due on Tuesdays so sometimes I don't go to Loretta's, since school comes first. There are some Tuesdays like Pancake Tuesday a few days ago when I need to stay home to work on assignments. Whether it is line dancing or playing basketball at different gyms in Boston or joining a running club, it's important to take time to have fun in this city I call home. There is so much to do in Boston, take advantage of it!