Presentation Time, and a Lucky Coincidence
Posted February 18th, 2020 by Amie Grosshans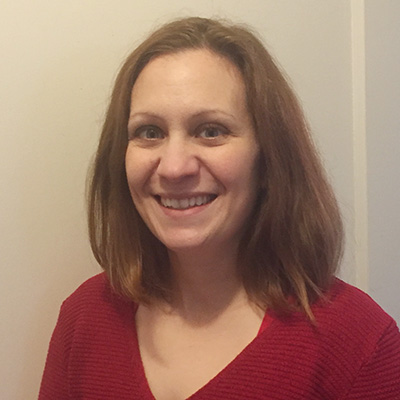 I finished my first project of the semester this week.  It was a Power Point presentation for Collections Development on a book genre of our choice.  We had to research current trends in our genre, identify helpful resources, and analyze publishing statistics.  We also had to create a two-page handout with a brief overview on the topic.  This allows us to discover and share what is trending in the book world, so that ultimately we can build a library collection that satisfies user needs. 
Before I was back in school, I thought 5-7 minutes was a long time for a presentation, but it turns out it is not a lot of time at all.  It goes by fast, especially if you have a list of items that you need to cover.  Whittling down all the information into a narrative that is thorough, concise and makes sense is not easy.  I've completed audio presentations for other classes and I've never recorded anything within the time limit on the first (or even second or third) try.  It takes a lot of time to put together something that hits all the marks, but it is so satisfying when you finally get a take that hits all the points.  
I chose young adult mysteries as my genre because I am a huge mystery fan, love YA books, and wanted to learn more about the topic.  I really enjoyed my research for this project.  I found lots of new sources for book info, including YALSA (Young Adult Library Services Association), which is the YA division of the American Library Association.  It has lots of information on YA genres of all types, and also has a book finder database.  I also had a lucky coincidence while doing my research.  I kept seeing One of Us is Lying by Karen McManus at the top of many YA mystery book lists, and I found out the author was giving a talk at a local bookstore.  I wasn't able to go there in person but I livestreamed it on Instagram and it was fantastic.  She was a great speaker and gave lots of information on why she loves writing YA mysteries.  I speed-read the book after and I loved it.  Thanks to this project, I've added a lot of books to my To-Be-Read list.  And as I make my way through viewing my classmates' presentations, I know I'll discover even more books that I want to read and genres I want to explore.