It's the Final Countdown!
Posted January 27th, 2020 by Maria Reilova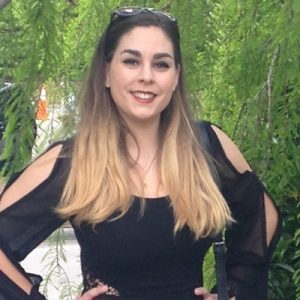 Happy 2020, everyone! I've been kind of absent from the blog last semester, so I am way overdue on given y'all a HUGE life update. I'm officially in my final semester and I am busy. Last semester I had the opportunity to work for the Fine Arts Library at Harvard University as well as intern for the Museum of Fine Arts Registrar's Office. Now for anyone who doesn't know me, this was a dream come true! My background is in art history and I have always seen myself working in either a museum library or a specialized academic library. 
At Harvard, I was working as the Collection Assistant and was able to learn so much about how they run their library and also see first hand some of the incredible things that the Fine Arts Library collects. I also on a few occasions got to work with the paper conservator on flagging some materials for preservation. All the things I loved learning about in my classes were really coming into play in my new role. 
At the MFA, I was able to help them with their massive amount of incoming loans of artwork. It is a lot of paperwork but I genuinely love everything about it! It is so interesting to watch the whole exhibition planning process and learn more about the logistics that go on behind the scenes for all the artwork that you see on display in the galleries.  A lot of the work that I do with the MFA certainly overlaps with what I have learned at Simmons and in my library jobs. 
Now that I have given you guys a full update on what I was doing, I can update y'all on what I am doing now! For those who don't remember from previous blog posts, I had a summer internship at Fidelity Investments last year and over the winter break, I was offered a position as their new Research Content Specialist. Since I am still in school full time, I am only working there 3 days a week at the moment but come graduation I have the option to review my contract and see if a full-time gig is in the realm of possibilities! While I never would have really seen myself working in an investment library before that internship, I have really come to love the job and especially the other librarians I work with at Fidelity. A large part of my role there is the management and upkeep of the physical and digital investment library, including working largely with our serial subscriptions and such. 
So on top of leaving my job at Harvard and starting a new job at Fidelity this semester, I have also started my final semester as a full-time student taking one in-person class, LIS 477 Digital Asset Management, and two online, LIS 453 Collection Development and Management and LIS490 International and Comparative Librarianship. I never saw myself as someone who could tackle this much in one semester but I haven't slowed down yet. The end is near! Wish me luck!