Thankful
Posted November 26th, 2019 by Amie Grosshans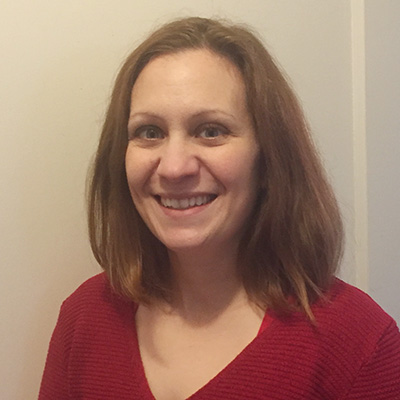 I was struggling to find a topic for this week's blog.  I've been consumed with finishing year end projects and figuring out how to complete this week's work in time because of the holiday.  I won't be able to do any work on Thursday (I'll be too busy stuffing stuffing and pumpkin cheesecake in my face) and then I'm going away with my mom and sisters on Friday and Saturday, so those days are out, too.  And then I started reminiscing about last Thanksgiving and found my topic.
Because last Thanksgiving, I was just starting to get my application together to apply to SLIS.  I had already figured out who to ask for references and was ready to fill out my application.  I was thinking about how excited I was to possibly be starting school again, but I was also so nervous that I wouldn't be accepted.  Once I "discovered" the idea of becoming a librarian, I couldn't think about doing anything else, and I would have been devastated if I wasn't accepted at Simmons. 
Things happened pretty fast after that.  I originally expected to start this semester, but when I visited campus and the admissions director told me there were actually a few places still open for the spring 2019 semester and I decided to go for it.  Within a month I was accepted and starting classes, and I wouldn't have it any other way.  Now I'm three weeks from being officially halfway through the program.  I have learned so much already. 
Which bring me to next Thanksgiving.  I'll be a few weeks away from being finished with school.  Maybe I'll already have a job lined up (fingers, toes, everything crossed!), or maybe I'll still be looking, I don't know.  But what I do know for certain is that I'm excited to learn even more in my final three semesters, and to share everything here in this blog.  Happy Thanksgiving all!