Seoul Much to Say
Posted November 15th, 2019 by Maria Reilova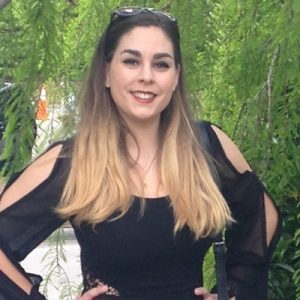 Now that it is starting to get colder (basically uninhabitable in this poor Floridian's mind), I wanted to take the time and reflect back on warmer summer days. You guessed it, it's finally time for my long-awaited South Korea blog post! Just as a little refresher, I was lucky enough to travel to Seoul, South Korea, this past summer as part of Simmons partnership with Yonsei University. Six other Simmons students and I took the long haul flight to Korea as part of our summer Metadata course taught by Jeff Pomerantz. We were in Seoul for a little over two weeks and we tried to cram as much as we could in those two weeks! From gorging ourselves on all the delicious food, hiking up a mountain every night to our dorm, and dragging my fellow travelers on several skincare focused shopping adventures, this was an unforgettable experience that I will be jumping at the opportunity to talk about for the rest of my life.
I have always been someone interested in traveling so when I was looking at graduate school I was also always on the lookout for a program that allowed opportunities to take students beyond the classroom. I had planned on taking metadata as part of my degree at Simmons, so it was really a no brainer to seize this chance at taking it as part of a travel course. Majority of the class was taught online throughout the summer on moodle (just like any other online course taught at Simmons), then we had two weeks of class at Yonsei University, then finished the course back online. While this was a lot to juggle over the summer since I was also working a full-time internship, knowing that I would be in Seoul soon enough made it all worth it!
After a very long flight over the north pole (not joking you could see the ice outside the airplane window), my classmates and I finally made it Seoul and our adventure could really begin. Our time spent is Seoul was jam-packed with all sorts of cultural site visits and (obviously) library tours, it's a little hard to keep track of it all.  Another Simmons professor Lisa Hussey (shoutout to my Fall 2018 LIS407 class!) joined us as a sort of a cultural guide since she has taken students to Yonsei in previous years. This was fantastic given she knew basically all the neighborhoods and all the best things to do and see in Seoul. Some of the highlights included going to Seoul Tower, spending a day at Bongeunsa Temple, and even going to a Doosan Bears baseball game! Our fellow Korean classmates were also excellent cultural guides taking us on many shopping, sightseeing, and foodie adventures. The best of which I included a picture of below with our "perfect day of eating" fully of tteokbokki and bingsu! I also included some pictures of our other adventures below.
"Perfect Day of Eating"
Gotta love a good, cheesy photo-op
Yonsei University Campus was stunning (even if it was full of treacherous hills)