Creating a Digital Library
Posted November 5th, 2019 by Amie Grosshans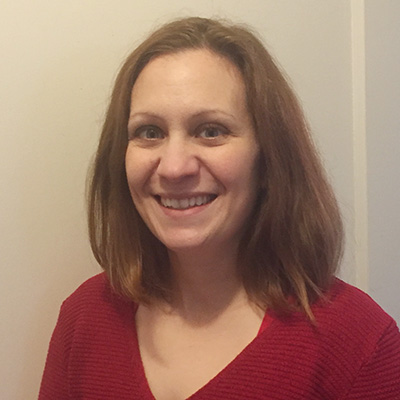 I wanted to write about LIS 462: Digital Libraries, because it is unlike any class I've taken before.  It's not just about studying digital libraries, it's also about creating one.  For our semester-long project, we are creating a digital library highlighting a late 19th century children's scrapbook.  The scrapbook, which was donated to the Boston Children's Museum, contains drawings of different rooms of a house, with lots of color images that were cut and pasted into the book.  There are also a few paper dolls.  It's a darling little scrapbook and I can imagine a little child having a lot of fun putting it together.  
To handle all aspects of the digital library's creation, we have a project manager and several committees.  These committees are responsible for different parts of the library.  For example, the digitization committee scanned, digitized, and posted the scrapbook on our shared class Google Drive.  The systems committee is creating the website and layout, the metadata committee is creating metadata for all the images, and the environmental scan committee looks at similar digital libraries to evaluate what methods and presentation would be best for our library.  I am on the content committee, and we are responsible for writing descriptions of the images, as well as providing background information on the scrapbook.  I'm also on the rights management committee, and it is our job to make sure that we have the rights to publish the material.
Each committee got together at the beginning of the semester to decide what work needed to be done and when.  It's definitely been a very involved process.  Keeping track of deadlines is especially important because they are not on the syllabus like they are for more typical classes.  Also, our professor is letting us do the bulk of the work.  He's there for guidance and instruction, but he's letting us make the decisions.  It's truly a class effort and we have been proceeding nicely.  The only frustrating thing is that I can't actually see how our library is progressing.  I know what work each committee has done because it is all shared on our Google Drive, but the website input hasn't started yet.  It will happen fairly soon, and then we'll be able to get a sense of what our library will look like.  I can't wait to see it and see how all of our efforts will come together.