Project Time!
Posted September 24th, 2019 by Amie Grosshans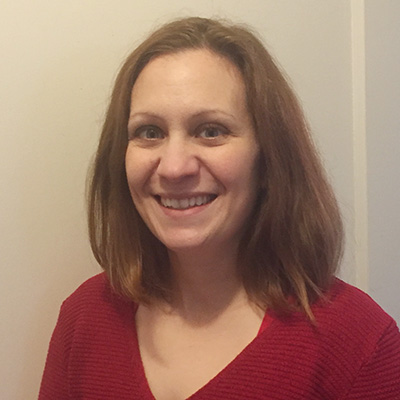 I can't believe we're already into the fourth week of classes!  I've gotten into the rhythm of classwork and due dates (thanks in part to my awesome new planner), and I've been balancing everything well.  I have two individual projects due in early October and I've already started my research for them.  The first is a presentation on a digital library for my Digital Libraries course, and the second is a paper on the influence of technology during a specific time period for my Social Informatics course.  They are both very interesting, but I wanted to focus on my digital libraries project in this blog.
One of the first topics we discussed in class is how digital libraries are difficult to define.  Is a digital library literally a collection of digitized objects?  Does it need to be limited to books only?  Does it need to be organized by time, subject, object, or location?  Should it be easy to search through?  My classmates and I get to answer some of these questions by each evaluating a particular digital library.   The digital library that I chose is the John Adams Library at the Boston Public Library.  The title is a bit of a mouthful, but it's probably the most efficient way of saying "the entire library of John Adams which he left to the Boston Public Library." The collection consists of more than 3,000 books and pamphlets collected by Adams during his lifetime. 
The first thing I noticed is that there is no real theme to the collection, other than the fact that everything once belonged to John Adams.  The collection is large and contains material in many different languages and formats, including political treatises, dictionaries, and almanacs, and it's hard to search unless you are looking for something very specific.  While the library allows you search by language, format and date, etc, this only narrows things down so much.  It would take a lot of thought and focus to find exactly what you needed from the collection.  That being said, the digital copies themselves are wonderful.  Each item is scanned in full and is of very high quality.  You can literally browse through each item.  This is a fantastic way to gain access to books that you otherwise would not be able to handle.  At this point, my early conclusion is that this digital library is more for scholars who are interested in John Adams and/or a particular volume in his collection.  To the casual viewer, it is a nice site to browse, but a bit overwhelming and unorganized. 
I'm looking forward to viewing all the presentations and seeing how other digital libraries are set up.  I think this project is going to be very useful because our semester-long project is to create our own digital library.  Investigating other digital libraries allows us to see what works and what does not work, so that our main project will be as successful as possible.  In the meantime, if you want to peruse the John Adams Library, you can find it at https://archive.org/details/johnadamsBPL?sort=titleSorter