Tidbits of the Week/end
Posted September 5th, 2019 by Peggy Hogan-Rao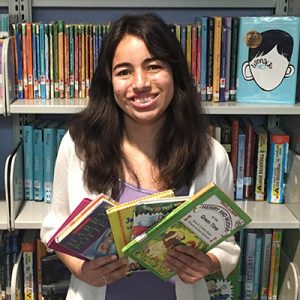 This has been quite the busy week! I started off my week with grocery shopping, and will finish the week with my LIS-483 "Library Collections and Materials for Young Adults" class.
 Grocery shopping may seem a very mundane chore, but I love finding new ethnic food shops around Boston. Boston is a city that welcomes people from all different cultures. In Allston, there are Asian food shops and even a market with a few different Asian restaurants called Food Connection. I am not your typical Asian, and most definitely not your typical American. My father is from India, and I was excited to find a huge Indian grocery store in Somerville, a suburb of Boston, so I did another round of grocery shopping Monday evening.
 Friday evening, I went to Kiki's Market in Brighton. Kiki's Market has specialty Irish foods, such as Irish brands of cookies and chocolates. After visiting Ireland only a few months ago, it was nice to see name brands I recognize, and my favorite Irish tea at a discounted price.
 Most of my weekend was spent reading ahead for my "Library Collections and Materials for Young Adults" class, but the texts are so well-written that it was fun homework.
 I went to New Students Welcome Day on Tuesday. Representing SCIRRT, I talked to incoming students and told them how library science is a field that we can look at from a global perspective.   I shared my experience, noting that the Simmons community encourages international students and diversity in the classroom.   
 In 2019, I believe creating networking connections abroad with colleagues in our studies is so important. I almost have a date in place for an event that will be insightful to anyone who is interested in how to make an elementary age library class a global experience for young students.
 Stay tuned to hear about upcoming, exciting SCIRRT club events, hopefully they will include collaborating with other club leaders since that is something I really enjoy!