How a Hungry Floridian Feeds Herself without Publix
Posted July 23rd, 2019 by Maria Reilova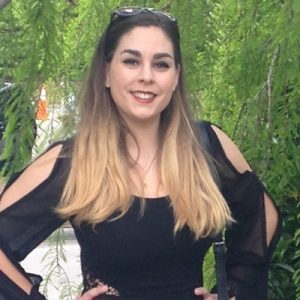 Now as someone born and raised in Florida, I have very strong opinions on which supermarket is the best. Publix is the greatest gift that Florida has given to the Southeast and I will always make whoever picks me up from the airport come with a chicken tender pub sub in one hand, and a Publix arnold palmer in the other. 
So as nearly a cult member to the religion that is Publix, moving up to New England and not having access to my pub subs and near endless BOGO deals was honestly quite worrisome. But don't fret fellow Floridians, or any folks who care to read my crazed musings about grocery shopping, I have taken it upon myself to visit the nearest grocery stores to me and let y'all in on all my crazy thoughts and opinions. I'll not go to in depth since this is one of those weird topics that I could talk about for hours, but honestly I feel like this is helpful information for fellow foodies moving to the Boston area from another part of the country. 
Bfresh – 5% student discount on groceries, I REPEAT 5% DISCOUNT ON STUDENT GROCERIES! This is a very small grocery store near the Harvard Ave stop on the B line but they for the most part have everything you need. I personally really love this grocery store because I'm more likely to stick to my list since its so small and I don't get lost looking for the simplest things. This one is my top pick for people in Brighton. 
Trader Joe's – an obvious choice, a classic stable in the grad student's budget for their wide range of frozen foods as well as excellently priced produce. Just don't go on a Sunday, it will be a mob scene. I would say that Trader Joe's almost has a similar following to Publix and I get it, there in house brand products are so tasty and affordable. That being said, sometimes I just need Oreos, not Joe-Joe's. 
Stop & Shop/Star Market – I'm lumping these two places together because they are both so very average. The Star Market near me is possibly my least favorite place to go because it is organized in a way that I just can't figure out. The one near campus is so much better so I guess it just really depends on the location. 
Wegmans – I hate admitting this but Wegmans is great. I had to text one of my old roommates who was from upstate New York because we would always fight over Publix vs. Wegmans yet neither of us had been to the others favorite. The closest Wegmans to me is in Chestnut Hill, so I had to get my cousin to "steal" her boyfriend's car (a minivan, perfect for all the food we were about to buy) and we dragged all the other roommates out on an epic adventure. It was glorious, all the groceries were located on the first floor, and then all the alcohol on the second (they had an AMAZING selection of craft beers, some even from my favorite breweries in Florida!) If you have a car or live in Chestnut Hill, I can't think of a reason why you shouldn't be shopping at Wegmans. 
Whole Foods – I am really only including Whole Foods because it is actually the closest grocery store to my apartment and it is both a blessing and a curse. I will cave into my lazy nature sometimes (especially in the winter) and go there for groceries and every time I am either paying too much for things or they don't have the things I want. I will say though that their hot bar is amazing and while I feel like it is overpriced, sometimes my happiness and need for chicken tenders is greater than my frugalness. 
My research is far from over for this but I had a  way more fun than average exploring and judging grocery stores around Boston. I still want to try out two other places that people keep recommending to me, Market Basket in Sommerville and Russo's in Watertown. I'm especially excited about Russo's since it's a family owned market and I've been told has an amazing selection of all types of produce and such.