Adventures in Reference
Posted July 16th, 2019 by Amie Grosshans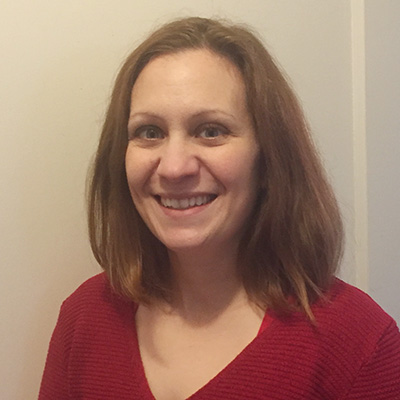 It's week 5 and I still haven't gotten the hang of how fast summer courses go by.  Including this week, there are only three weeks left in the semester.  *takes a few deep, calming breaths.*  How did that happen?  Basically, because all I've been focusing on is my schoolwork and how to get everything done on time without cramming.  I've been keeping a very regular study schedule so that I don't get behind.  When I get home from work, I eat, then do school work, and on the weekends, I spend a lot of time finishing up projects.  There really is no time to procrastinate or take a break, and the time has gone by in a blur.  But, I am loving both of my classes and have learned a ton already.
I'm particularly enjoying LIS 407, Information Sources and Services.  It's all about reference services–basically, teaching us how to search more efficiently and effectively.  We've learned many searching strategies, including how to combine those techniques to broaden or narrow our results, and how to conduct a reference interview to help patrons find what they need.  Our assignments have been to answer a list of questions, which can be anything from "tell me about the origin of this word" to "who was this person" to "how can I find information on this subject."  It seems simple but it's not.  In fact, it took me hours to complete these assignments, and for the most part I was frustrated and not very happy with the sources that I found. 
The main problem is that I'm searching not only for the answer to the question, but for the correct place to search.  There are many different types of sources, including encyclopedias, almanacs, yearbooks, and gazetteers (yes, that's a real word for a geographical index).  It's not as easy as typing "encyclopedia" in the Simmons Library catalog, because there are literally thousands of encyclopedias.  You have to wade through a lot of information and may have to try several search techniques and combinations to end up with a useful result.  Right now, I'm not familiar with all the reference sources that Simmons has, and I have had to search through their database or journal list to just to decide where to start searching.  Also, not all the sources are online, which is frustrating because I have gotten several appropriate search results that have been physical books, which I cannot access.  Luckily, I'm not the only one struggling.  My classmates have all commented on how difficult it's been to search.  We are all, myself included, so used to Googling everything, that it's a real eye opener to use other, more quality search engines.  
The good news is that I am confident that my skills will improve with practice.  Once I am more familiar with the particular reference sources available to me, I will be able to search more quickly, and won't have to waste time on where to start or wading through sources that aren't very helpful.  I actually like the search process, which is surprising to me because I never considered being a reference librarian.  It's like a treasure hunt, and very rewarding when you can help people with their questions.  I'm looking forward to continuing to hone my searching skills.  The learning curve is steep, but I know I'll be able to conquer it eventually.