Trying my Hand at Student Leadership
Posted May 13th, 2019 by Maria Reilova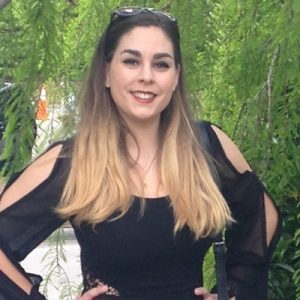 Taking online coureses this semester has been really great in terms of flexibility in my schedule for my part-time job, and for my internship, but it has been not so great for socializing and being involved at campus events. Since I did not have to come to campus as often for class or meetings for group projects, I spent way more time these past few months in my bed then I'd like to admit. So to get out of my comfort zone and really try to challenge myself, I decided to run for a leadership position in Panopticon,(the student art librarianship student organization). Which means you can now call me Madame Secretary! I knew I wanted to get more involved since time is going by so fast and I want to experience as much as a can in grad school before it's over! Panopticon has always been the student group I have been most interested in, and I am so excited to now be a part of their leadership team.
Having a background in art history, it is no surprise that I am interested in all the great activities Panopticon has planned throughout the semester. I remember at the start of fall semester they actually planned a really fun social get-to-know your classmates event called Drink and Draw where we all went to Felipe's for food, drinks, and coloring books. I still have my Bob Ross coloring book page hanging up on my apartment's fridge! The group also plans some more educational trips throughout the semester. For example I just attended their tour of MassArt's library focusing on their collection of Artist books. Not only was it wonderful to interact with the artist books, but also to speak with librarians working in an art focused academic library. Speaking with the MassArt librarians also brought up ARLIS/NA which is the Art Libraries Society of North America and how their New England chapter has a $10 student membership! So not only are student groups great for socializing but also networking!
Other event highlights that Panopticon puts on throughout the year include, student art shows (1 in the fall and 1 in the spring), field trips to local art museums and art libraries, and a graffiti art walk with SLIS professor Ann Graf, which I am hoping will become an bi-annual thing like the art shows because it was a such a fun excursion out exploring the Allston neighbourhood and seeing some cool street art.