SLIS Career and Networking Fair – Come for the Networking, Stay for the Swag & Brownies
Posted April 29th, 2019 by Maria Reilova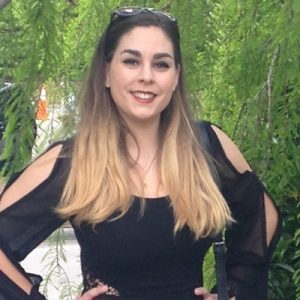 Every spring, SLIS Student Services puts on the annual SLIS Career and Networking Fair for the students and alumni of the program. I am have been looking for some summer internship or part-time opportunities in Boston and I really wanted to attend this event as an informative experience, and a chance to practice my networking skills (something that still stresses me out constantly and I am always trying to improve). I am so happy I went. Even though I did initially have to hype myself up a bit with some caffeine. It was really nice to attend a career fair that was actually catering to my specific field. In undergraduate, I attended one career fair and since my college had a lot of business and technology students I did not feel too well represented as an art history student. There were definitely ways I could apply my liberal arts degree to different careers at the fair but it was nice to have that taken care for me at the Simmons SLIS Career Fair.
Some of the top highlights from the career fair were:
Professional Headshots! Making a LinkedIn has been on my to do list for some time now, so having a good, professional photo of myself has finally kicked me into gear on that front. Pro tip: Do this first thing so you don't have to take off and try to restick the nametag you get for the event.

Talking to such a diverse group of organizations. I spoke with people from archives, public libraries, academic libraries, a corporate library, a law library, and there were so many more options. Pro tip: Plan enough time to talk with everyone you want, I missed speaking with the Cape Ann Museum because I got to the event later than I anticipated and they packed up a little early.

All the swag. I'm talking pens, pencils, stickers, tote bags, candy, folders, those things you stick on the back of your phone that can hold your charlie card, there was so much stuff to pick up and I was not shy about asking for all the things. Oh and the event was also catered, huge perk for any type of student! Pro tip: Either bring or look for someone giving out tote bags first, you will be getting so much information that it is impossible to carry it all while still holding your resume and having a hand open for introductory handshakes.
Overall, even though I am still in the program and not looking for a full-time gig yet, I think that the career fair was a really invaluable opporunity to speak with current library and information professionals. Just being myself (and as friendly and outgoing as an introvert on two cups of coffee can be) was really helpful to see where people with library degrees can go. There were a lot of Simmons alumni recruiting at the event and I had some really informative conversations about what people recommend for me as someone still in school to diversify myself in the field. Even at times when I felt awkward walking up to tables and initiating a conversation, I knew that it was an opportunity to improve and practice my elevator pitch that I can really nail down for next year's fair when I am actually starting to look for full-time work after graduation!