It's Not Easy Being Green
Posted April 11th, 2019 by Megan Ondricek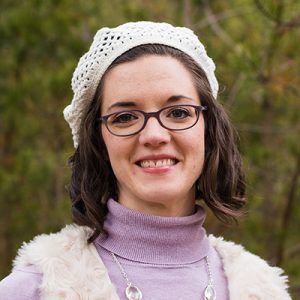 My senioritis went out the window this week as my schedule really started heating up. I'm currently involved in two group projects: one for my online Metadata class and the other for a conference presentation! Way back in January, Eric Poulin, SLIS West program director and instructor for my User Instruction class, asked me if I'd be interested in presenting at one of the state library conferences with some other students. I said yes, of course, and nothing much happened until last week. Our proposal had been accepted for the Massachusetts Library Association conference to be held on May 21, but then Eric found out (unbeknownst to him) that we were also on the schedule for the Connecticut Library Association conference on April 29! Eek! So now I feel like I'm drowning in virtual group meetings and deadlines and everything is coming up so quickly.
Fortunately, I just taught the last class for my internship this morning so at least that part of my work load is winding down. All told, I taught 8 sessions of EN12 classes (with the same pre-determined lesson plan) and 2 one-shots that I got to plan myself. I found out that I really enjoy teaching (as I suspected) but that the prepping can be time-consuming and stressful. It does get easier the more you do it though. I was never so nervous again as I was for my first time and today I was barely nervous at all! I did a TON of prep for this class though, feeling like I had to compensate for my inexperience and…greenness. During my first one-shot I felt like my inexperience was really showing and so I worked hard to improve that for the second time around, with some success. I have no doubt that experienced instructional librarians can get the same results with much less prep time and stress. You have to work a little extra when you are green.
The next few weeks are going to be intense. On top of all the schoolwork my family is getting ready for a move! We bought a house here in Norwalk and our move-in date is mid-May. Our apartment is going to be listed, so that means keeping the place clean and tidy and starting to pack. I feel exhausted just thinking about it, but I sure am excited for all these big things coming up.