Breaktime
Posted March 12th, 2019 by Amie Grosshans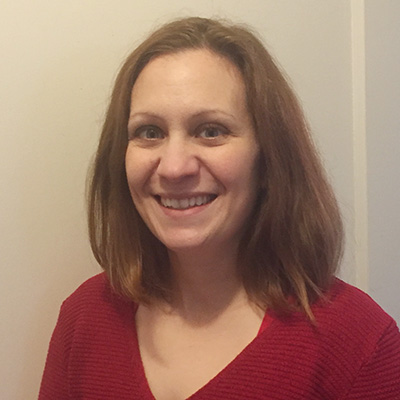 Last week was Spring break.  I didn't go anywhere, because I still have a full-time job, but I was able to relax.  Instead of coming home every day and doing schoolwork, I got to come home and read, or knit, or catch up on my tv.  I still worked a bit on a group project, but I didn't have to spend nearly as much time on that as I would my usual work.  While it was really refreshing to have a break, I have to admit that I got a bit antsy after a few days.  I've been so used to my study schedule that I feel a bit lost without it.  A week was great, but I'm ready to get back into school mode.
I have a lot to think about for the second half of the semester.  I have a group project for my tech class that's due next week, and then two projects due at the end of the semester: a group project for my info organization class and an individual project for my tech class.  I have to create my own website for my tech class, and I'm a bit apprehensive about it.  Even though I've learned the basic building blocks of web design, I haven't yet done anything as complicated as creating my own website from the ground up.  I'll have to think about layout and content, as well as images and colors.  It's going to be time consuming, and I plan on starting as early as possible.  My group project is about cataloging a collection of rock and roll posters from the San Francisco area in the 1960's and 1970's.  I'm a huge classic rock fan, and I'm excited to work on that topic for class.
I also have to think about classes for the Fall semester.  I'm currently on the archives track, but I've been thinking a lot lately about switching to the Design Your Own curriculum.  I really enjoy my tech class and think it would be interesting to focus on that area.  Simmons has several classes that focus on digital libraries and digital records management, and it would be fantastic to combine these with some programming and tech classes.  So this week I'm going to email my current advisor to ask if she can recommend someone that I can talk to about possibly changing tracks.  I want to get all the info so that I can make the right decision for me.  Luckily, I still have some time before registration starts.  Both archives and tech are exciting and integral to the future of libraries, so I'll be happy with whatever track I choose.   I just have to make the decision.