International Opportunities at Simmons SLIS
Posted November 27th, 2018 by Maria Reilova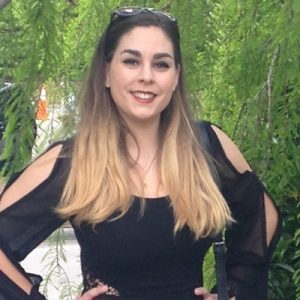 One of the great things about Simmons SLIS is how many events are hosted each week! We have a very active student body and there are more panels, workshops, field trips, socials, etc. than anyone could ever hope to go. While being a graduate student is synonymous with overbooking your time, I have made an effort to attend a few events, specifically anything that has to do with international librarianship. I have always loved to travel and learn as much as I can about different cultures. So any chance I get to combine this passion with my passion for libraries, I will seize it! In this past month, I went to two really amazing presentations from faculty about their work abroad.
The first was with Professor Lisa Hussey, who I currently have for 407, and Professor Nanette Veilleux on their Summer course in Rwanda. This program is only a year old but offers students interested in international librarianship, archives, and computer science an opportunity to gain hands on experience working with a handful of schools throughout Rwanda. Listening to both professors and past participants stories about working with the Rwandan students was really inspiring. It also helped that Professor Hussey is an amazing baker and brought goodies and Rwandan tea that was so delicious. I could see anyone interested in working in a school library really getting a lot out of this course as both professors stress how wonderful the students are, and how eager they are to engage with Simmons students.
The second event on international librarianship I attended was put on by the Student Chapter of the International Relations Round Table (SCIRRT) which is a student organization on campus that while inactive for a brief period is making a come back! The event consisted of a panel of faculty speaking about International Librarianship and Libraries in Iraq. Faculty members included, Caryn Anderson and Michele Cloonan (who is also my advisor in the Cultural Heritage Concentration). I honestly could have listened to both of them talk for hours about their experiences working with libraries and archives throughout the Middle East. Professor Anderson started the discussion with her work as an Information Resource Officer in Iraq. She explained she did a lot of work helping to develop libraries, providing resources with a focus on modernization. She had a funny story about how because of the difficulties of being in such a warm climate frequently without AC libraries resorted to storing laptops in the fridge to keep them from overheating and crashing! Next, Professor Cloonan talked about her experience working with the Zhean Archives helping to work with preservation of newspapers, historic records, Kurdish documentary and journalistic heritage. Both professors stressed the importance of flexibility, openness, self-reflections, and following up with people.
After having attended both these presentations I am fired up to start looking up international opportunities that would best fit my interests in the library science field!