Wait…It's almost Thanksgiving?!
Posted November 13th, 2018 by Maria Reilova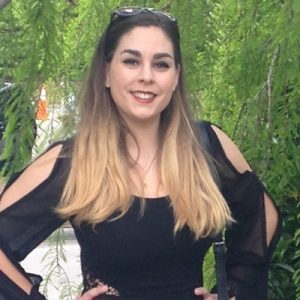 So it's November. Already. I'm not sure where September and October went but apparently it's the past. These first few weeks of grad school have been a whirlwind and when friends and family ask me what I've been up to my brain just goes blank and my response is always something along the lines of "library things" and "school stuff".
Being halfway through the semester is both exciting and terrifying. I'm glad to be done with some of my projects but I still have a ways to go before the semester is over. I love my classes but I am very excited for Thanksgiving for a little time to breath in between all the craziness of papers, group projects, and final assignments. Since I am taking all my the 3 core courses this semester the workload has been heavy, especially since I'm taking 415 and 407 back to back on Thursdays (hello overlapping deadlines!).
I've survived midterms though, which means I've survived three group projects all due the same week! Nothing like group assignments to teach you valuable life lessons in communication. I have never been the biggest fan of them in undergrad but in grad school there is definitely a difference. So far majority of my group members have been amazing, since we are all genuinely interested in the same field and all want to succeed and care about learning the material. Group projects are still a tricky field to navigate though especially when everyone has their own schedules and commitments but nothing our good friend Google docs can't handle. In one of my groups we even Skyped in a classmate since they weren't able to make it because they were sick in bed (true dedication I never saw in undergraduate).
As I keep chugging along on the struggle bus that is grad school life, I'm starting to feel more confident in my abilities. I'm doing well in my classes, I'm having fun exploring Boston with new friends, and I'm even getting used to the cold (no I'm not, that's a lie but maybe if I tell myself that enough it will become true). I'm optimistic to see where the next semester will take me since registration is so soon! I'm sure next semester will hold just as many exciting new challenges especially since I plan on taking all online classes (something I have not done in some time) and will being taking the 438 Intro to Archives classes with the required internship. Oh and the biggest challenge of all…SNOW!