Third semester: It's a wrap!
Posted May 1st, 2018 by Megan Ondricek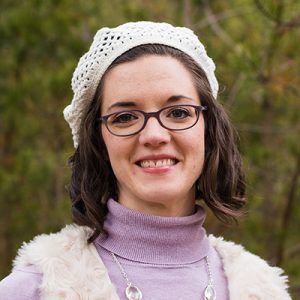 I'm all done with my third semester at SLIS West!!! Even though my courses this semester were in many ways "easier" than my others, I don't think I've ever experienced such a massive sense of relief. There was a lot going on in my personal life these past few weeks that made the end a major struggle. For example, the first thing I did once classes were over was to finally take my poor ailing five-year old to the doctor and find out he has a double ear infection (ouch!). I am a worrier by nature, and two things guaranteed to create a lot of worry for me are school and sick children.
The difficult thing about being a mom AND a grad student is that you literally get no break. You're with the kids all day long, and any "personal time" you manage to etch out must go to homework. You can't just go to bed early one night if you're super tired because then you'll get behind in your homework and there will be no time to catch up. The important thing is, I survived with my honor intact (I think). Both my presentations on Saturday went off without a hitch, even though I didn't practice, and even though I got NO sleep the night before. Dare I say that giving presentations is becoming easier? It should get easier eventually, right?
Now I'm more than halfway through my degree with five classes left. I had been toying with the idea of cramming them all into the rest of the year so I could finish in December, but I've since scrapped that option. The course offerings and availability weren't in my favor, and I also decided it might be too much. Most of us at SLIS West take two courses per semester or less. I have heard of some people doing three, and it's always spoken of in hushed tones of awe and wonder. "How do they do that?" we all ask. I also didn't want to take that many online classes. I value the face-to-face experience a lot; enough to drive two hours both ways for it.
I will be taking an online class over the summer, so I'm sure you'll be hearing from me here and there. And if you're wondering why the in-person experience is so worth it, just check out our SLIS West class picture below. Many of these people have become my good friends and have greatly enriched my time at SLIS West. Some of them are graduating and they will be missed. Aren't we the motley crew?