Other Librarianing Fun
Posted February 20th, 2017 by Amanda Pizzollo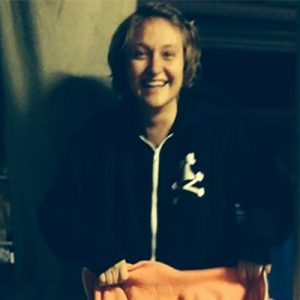 Well hello there, blog watchers! It's been a whirlwind of a time for me the last couple of weeks. I'm thankful to have a few big presentations inside and outside of classroom out of the way so I can catch up on some reading (for class- of course, but also for Discworld- of course). Yesterday was sunny and reached up into the high 40s where I am in MA, so I'm feeling pretty good this fine President's Day.
I thought it would be fun to devote this blog post to some things you may not get a lot of in depth experience with in LIS school, but you will get to experience in the wide world of libarianing (with variation of course depending on your specific position). This post was inspired by my SLIS West buddy Jenney when she told our friend "way to embrace the glue and glitter!" after he shared some recent projects he'd done.
Readers' Advisory – okay, you do get time spent on this in school- especially depending on the classes, and certainly in reference which is a required course. But the frequent practice of it in the library in the "real world" setting made me put it here. There is still a need for librarians to love books and to love suggesting them to folks based on their interest, reading level, and whatever else!
Book Displays – Murder on Valentine's is always a fun one
Decorative displays – paper hearts, snowflakes, a Dungeons and Dragons decorative display, oh my!
Seed cataloging – because it's not just books, ebooks, audio cd's, cassette tapes, VHS, Kindles, records, Walkman's, board and card games, CD players, DVDs, headphones, magazines, parks passess, museum passes, kayaks (yup), lifejackets, flashlights, camping kits, kid's outdoor study kits, microscopes, and electricity use testing supplies we have at the library! And no one wants to find out that they're growing fennell when they wanted to grow basil. Oh- so you should also make sure you know how to use all these things too! Yup, even that typewriter you allow patrons access to.
Book repair­ – 'cause, you know, stuff gets used. You know how it is- who wants to put down that page turner just because you have to bathe?
Help people figure out the organization of the shelves – whether it be Dewey, LC classification numbers, or even last name of author or illustrator. Hey, don't judge 'em, I had a tough time as a patron with LCCNs especially at first too- and I still have to sing my alphabet in my head when I'm re-shelving.
Interact with people, all types of people, at all different stages of their life, from different places, with different languages, with different abilities, with different stories. It's easy, right? We're librarians, we love stories, and every person has a story- so just love people too, okay? Be nice. Don't comment on their book selections. Be okay with them talking about PTA or selling their house or being a soldier stationed abroad. We're lucky that people want to talk to us. So, listen.
And on that last note, we had a great speaker at SLIS West this weekend. Rodney Obien, Head of Special Collections & Archives at Keene State College came and spoke with us about the human side of archives. The fact that you're working with materials of lived experience, often meaning that those who created them are no longer living, or that those donating them are at the end of life or end of career or end of well, you just don't know. But, they're often in transition. We talk a lot about theory and working with users/communities. But, you can't teach everything in a class. And every person and every relationship is it's own story, not a case study. It was wonderful hearing from Rodney about this aspect of working in archives, this human relationship side of archives and living and working with the reality that we are all mortal. Memento Mori.
Thanks for reading y'all!
~Manda
This week's The Great TP quote:
"WORDS IN THE HEART CANNOT BE TAKEN." ― Terry Pratchett, Feet of Clay