Three Fun Places in Boston
Posted July 7th, 2016 by Jill Silverberg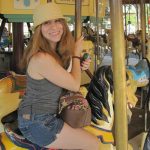 For the first time in months, I took some time yesterday to simply walk around Boston and visit a few of my favorite locations within the city. While I probably should have picked a cooler day (yesterday was HOT!), it was still nice to just take some time to enjoy sites that are unique to Boston. If you have not had an opportunity to visit any of the following locations, I strongly suggest you do. They are a part of what makes Boston special and are as notable to city as Central Park is to New York City. 
Beacon Hill: I started my day over in one of my favorite neighborhoods in Boston. With history extending as far back as the early 1600s, the neighborhood of Beacon Hill predominately features federal-style houses build during the nineteenth century. I love this neighborhood; while walking around its brick sidewalks and narrow streets one can easily forget that there is a modern city just a few streets away. The Charles Street area is where the old neighborhood and the contemporary Boston collide. Storefronts are in the same old style as the houses of Beacon Hill yet offer fare attractive to those looking for a bite to eat or to do some shopping. If you keep walking down Charles Street, you'll eventually come across the Red Line stop, Charles MGH. There is a butcher shop, Savenor's Market, that I always like to poke my head in. If I were a girl with more money and culinary skills, you can bet that I would take advantage of their impressive stock of beef, poultry, and game.
Public Garden: While I was originally going to go over to the Common, I decided at the last minute to walk over the Public Garden instead. For those unfamiliar with the Public Garden, its the place of swan boats and the bench from that scene from the film Good Will Hunting. While I never forget how fun much the Public Garden was during last year's snow-apocalypse -the duck pond had completely frozen over- the Garden is best seen either in the spring or the Summer, when the flowers are in bloom. Personally, I like the Public Gardens more than the Commons. I can't really explain why but I think it has to do with the size of the garden. It is not too big but also not too small. Everything fits perfectly into the space and creates a beautiful and relaxing environment. One of these days I really need to bring a blanket, a book, and picnic lunch to the garden…
Museum of Fine Arts: I finished of my day of walking by ending up at Boston's very own Museum of Fine Arts. THIS is one of those "You have to see this…" spots. Yes, Beacon Hill and the Public Garden are equally important but the MFA houses a one-of-a-kind art collection. Even if you are not the biggest of art lovers, a trip to Boston is not complete with out at least taking an hour or two and touring through the museum's impressive holdings. A number of friends have been telling me about the amazing visiting exhibit, Megacities Asia for months and I figured that it was high time I saw it for myself. Spread across the museum, the exhibit features artwork created by eleven artists representing the cities of Beijing, Shanghai, Delhi, Mumbai, and Seoul. The mixed-medium works were amazing and really captured the stories that the artists were trying to tell. I think my favorite was Asim Wagif's Venu, which was a bamboo structure with cotton and jute ropes. There were interactive electronics hiding within some of the bamboo that rewarded the viewers who weren't afraid to gently touch the structure.
So there you have it, three of my favorite locations in Boston. All of these are worth seeing if you haven't already though don't feel compelled to do so all 
in one day
. Even I hadn't planned to do that; the day just worked out that way. Regardless, I strongly suggest taking advantage of the Summer weather and the time off from school to get outside and see what Boston has to offer.