Beating The Bug
Posted April 2nd, 2016 by Amy Wilson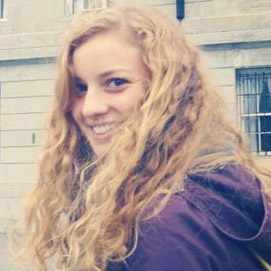 Most of my week was unfortunately consumed by a stomach bug, and I didn't make it back to work until Thursday morning. Is there anything more frustrating than wasting PTO to be sick? I spent many hours on the couch and felt so miserable that I couldn't even get ahead on homework. Instead, I watched/dozed through a lot of Jane Austen movies, including Pride and Prejudice, Sense and Sensibility, Becoming Jane, and Mansfield Park. I also got really sick of toast and applesauce.

By Wednesday, when I still wasn't well again, I was starting to freak out because I had presentations in both my classes this week; Wednesday was my individual presentation on a legal research database, and Thursday was a group presentation on reference in special libraries. Luckily I'm not a procrastinator so all my research/design was done, but I knew that there was no way I could make it to campus on Wednesday night.

Google to the Rescue: Channeling my inner Rob, I started searching for technological solutions. I quickly found a Chrome plugin called Snagit that would allow me to capture my screen and record a narration. After a few awkward attempts, I successfully recorded a 9 minute video file of my presentation that I could upload to YouTube or share via Google Drive. I sent this to my professors, who actually graciously offered to let me present next week. I don't mind that I spent time making the video, because now I have learned a new tool and I have some practice under my belt for this presentation.

As for my Thursday presentation, I did somehow make it to campus, and I think it went really well. It's always easy to talk about something that interests you, so I hope that it showed in the way that I spoke about law libraries… even if I wanted to crawl under my desk the whole time.