Very Special Libraries
Posted March 19th, 2016 by Amy Wilson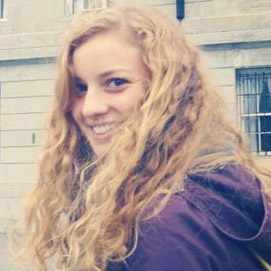 Last week, while most of Simmons was on spring break, I was on campus every day from 9am until about 3pm. I took the week off of work in order to complete a 5-day, 3-credit course with SLIS legend, Jim Matarazzo. Jim has worked in corporate libraries for decades, and he is the original social networker. I'm pretty sure you could ask about any major company and he will tell you the history of their corporate library and name two contacts there. This class was heavily career focused, extremely practical… and wicked fun!
Our assignments for the week included two papers and two (group) presentations. We looked at a set of corporate libraries that had closed and another set that were "successful," then evaluated how corporate libraries can survive and thrive. We also each summarized a chapter from the textbook (which Jim co-authored). 
My favorite day of the week was Tuesday, when we did our site visits. We started at the New England School of Law, whose library has an impressive reference staff and a very cozy study space. We were lucky enough to sit in on a vendor pitch for a new product, and I also got to network with him afterward (thanks to Simmons for all those free business cards!). 
After NESL, we made our way to the Hancock Tower and went to Bain Capital. Our class basically walked into the lobby straight past the library director because we could not tear our eyes away from the incredible view. The research team gave us a very in-depth presentation of their work (I sat with my back to the window so that I would focus). Impressively, there were at least four Simmons SLIS graduates at Bain that we met. 
During the rest of the week, we spoke with other professionals – a librarian who had a career in government libraries, one who had done work in Dubai and Nigeria, and another who took a circuitous route to culinary product market research. We heard about so many options for a career in special libraries; it was reassuring to know that there are many paths to choose from. I feel so fortunate to have a resource like Jim at Simmons as my professor and my advisor!