Advice from the Advisor in Residence
Posted February 11th, 2016 by Tara Pealer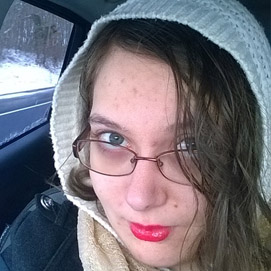 Simmons LIS is really lucky to have an amazing support staff working in the dean's office to make the best of opportunities for student looking for career advice. Currently, the student support staff is working to arrange the career fair and other events to assist students, like myself, in improving their resumes and interview skills to appeal to today's job market.
One of these opportunities is meeting with the Advisor in Residence, Amy Ryan. Amy Ryan was the first female president of the BPL, and, among many other accomplishments, graciously volunteers her time to offer advice on resume, skill building, networking, and interviewing to SLIS students. She has meeting times set up for individual meetings, holds group lunch meetings to discuss the job market and other LIS topics, and actively engages with the students to help them network and find positions.
Have I mentioned that one of my favorite things about Simmons is how career focused their program is?
Long story short, I signed up for a meeting with Amy Ryan for Thursday to ask for her advice about my current career goals, how to get there, who to try to meet, and how to improve my resume. When she asked what I was interested in working on, I shrugged and said, "just about everything".
We spent most of the session on my resume, and she made many, many notes concerning my phrasing, organization, and marketing concerning current and past positions, all of which have resulted in a massive improvement to my resume. She even gave me really useful and intricate recommendations on how to network, find out more hands on information, and engage with the LIS field I want to work in.
Later, I took a fast break and went up to her lunch session and was able to talk with her, Associate Dean Em Claire Knowles, and a few other students about the exciting changes occurring in the LIS profession, and how to be able to appeal as a potential job candidate. We discussed networking, budgeting, google books, and so many other interesting topics that I was so glad I went!
Take advantage of the opportunities and chances made available to students on campus–they're well worth it.